Utah Cow Elk Hunting Guides & Outfitters
Bearpaw Outfitters offer guided and semi-guided Utah cow elk hunts, fill your freezer with lean, healthy, wild game meat. DIY Hunting Maps are also offered for D0-It-Yourself hunters who want to know where to hunt on their own.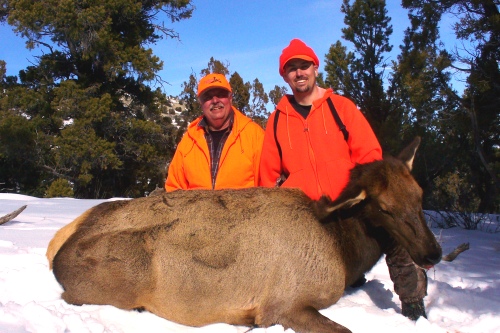 Experience
Bearpaw Outfitters have guided hundreds of elk hunters over the last 40 years with an A+ Rating at the Better Business Bureau. Please see Reviews of past hunts.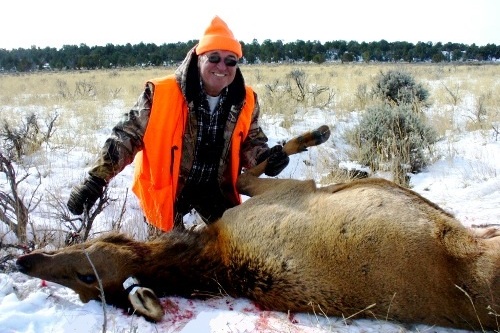 Hunt Area
The cow elk hunting areas are located in northern Utah within 2 or 3 hours drive of Salt Lake City, most areas have milder terrain than most other elk hunting areas.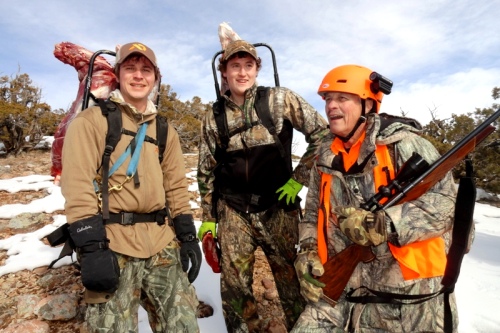 Success
Shot opportunity is usually high but dependent on weather conditions during the hunt. With normal weather patterns shot opportunity usually runs 80%-100%.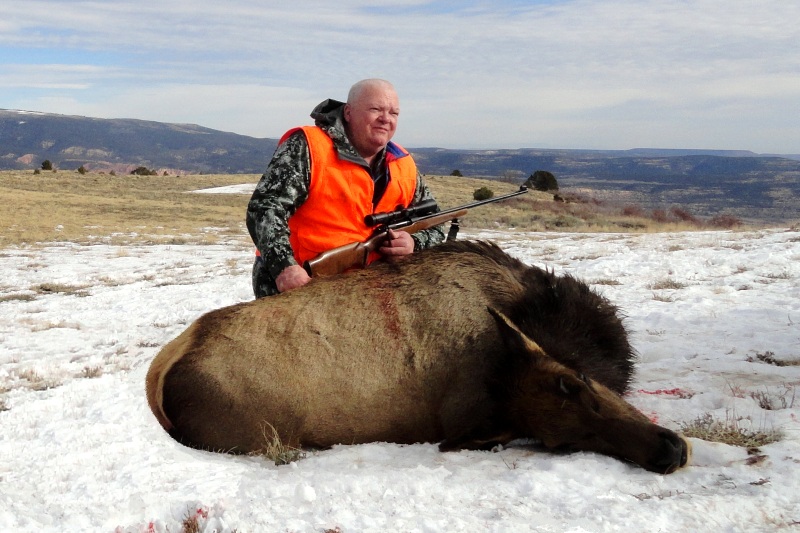 Guided
Guided hunts have 1 to 3 hunters per guide. Guide(s) will pick you up and return you each day to your motel, they will also field dress, skin, and pack out your game.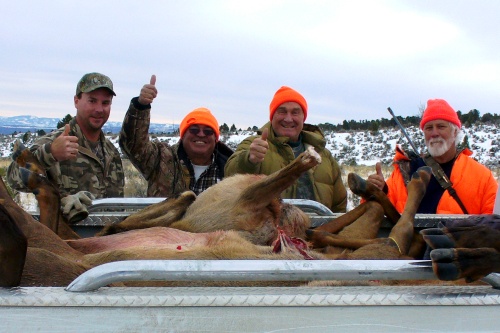 Semi-Guided
Semi-guided groups have 1 guide to show you where to hunt, you hunt on your own and field dress your own game, and the guide will pack out and skin your game.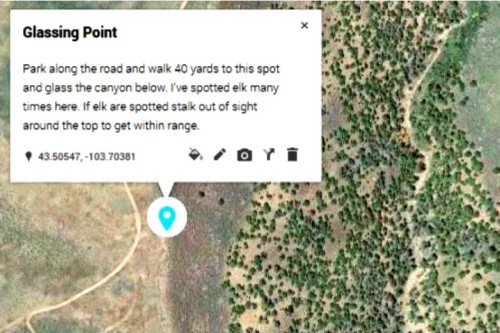 DIY Maps
A custom map for Do-it-yourself hunters showing hunts to do in at least 4 good cow elk hunting areas saving you much time and fuel. No other services are included.
3-Day Cow Elk
Guided 1x1......$2550
Guided 2x1......$1950
Guided 3x1......$1750
Semi-Guided....$1450
Add 2nd Elk.......$600
DIY Hunt Map....$495
License Fees
Hunt License............$65.00
Application Fee ....... $10.00
General Season Tag $251.00
Private Lands Tag .. $318.00

Apply by Jun 18
(Bearpaw will help you apply)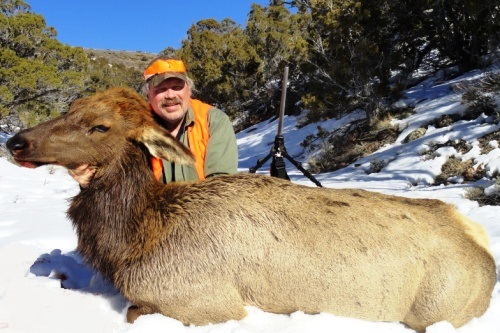 Licenses
Draw results are available by July 11, if you are not drawn there's options to hunt with private land tags or arrange an Idaho Cow Elk Hunt for about the same cost.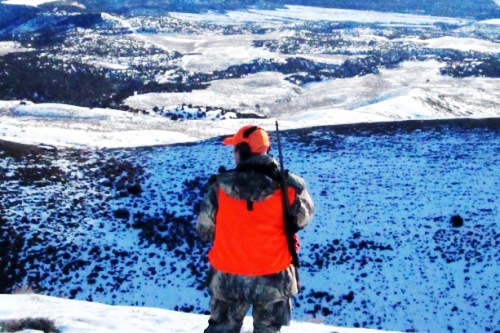 Lodging
Lodging & meals are not included unless previously arranged and detailed on your Statement. Most hunters use local motels and restaurants at their own expense.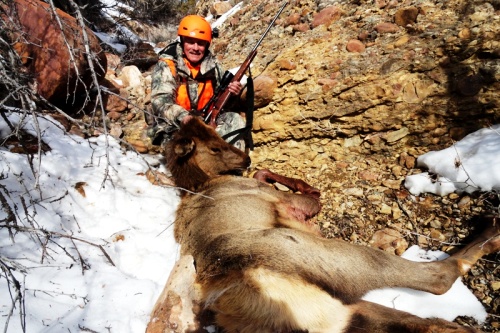 Hunt Gear
Bring personal gear and clothing for the weather forecast, a .257 caliber or larger rifle, and 400 square inches of hunter orange is required on your head & body.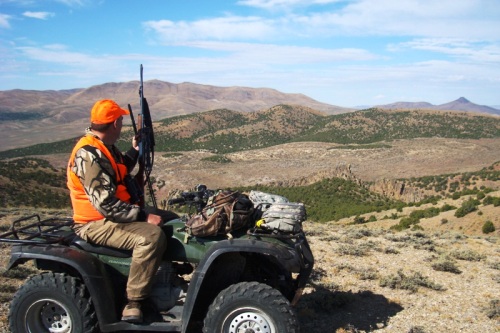 Seasons
Utah Cow elk seasons are available from August to January. Most years the best success occurs after late November with January often being the best hunting.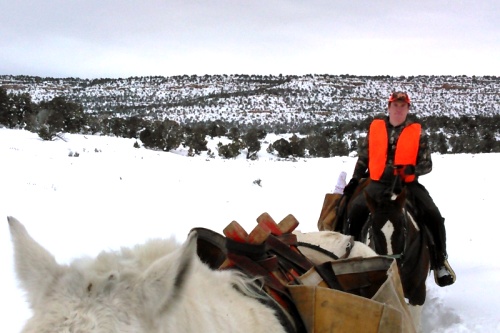 Methods
Guides use 4x4 vehicles, UTV's, snow machines, or horses to get into the hunt areas, they glass extensively to spot elk and then stalk if needed to get in range.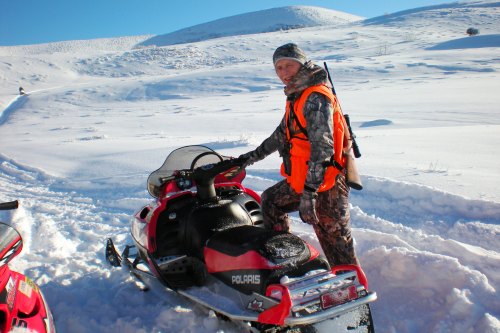 Distance
Utah has a lot of open country. Most rifle shots are 200 yards or further. Sight your rifle dead on at 200 yards and practice shooting out to 400 yards if possible.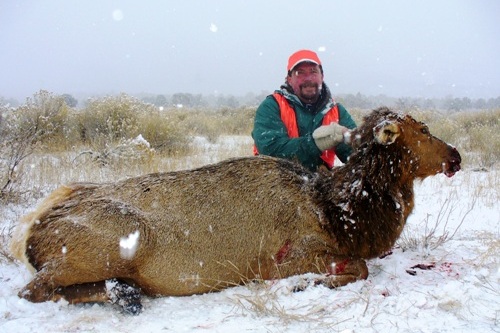 Weather
Weather can vary greatly, late season can be very cold, early season can be hot, it is recommended to check the Weather forecast before leaving for your hunt.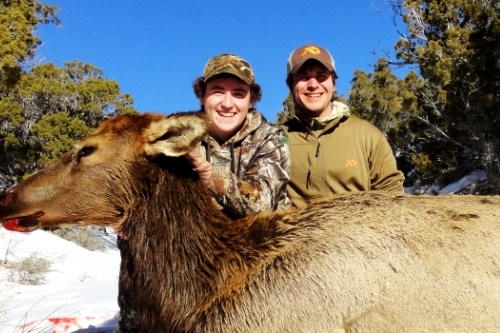 Routine
It's important to be in the hunt area at first light, bring your lunch or we can go to a restaurant, hunt the evening until dark then return to your motel or camp.
Exclusions
Not Included: Personal gear, license fees, motels, meals, travel costs, taxidermy, meat processing, shipping fees, gratuities, any items not listed as included.
Meet The Team
Dale, Daniel, and Nick will insure you have a fun and exciting hunt!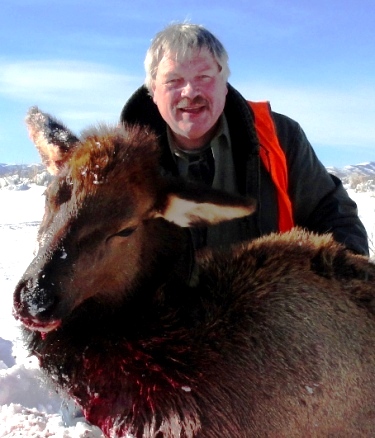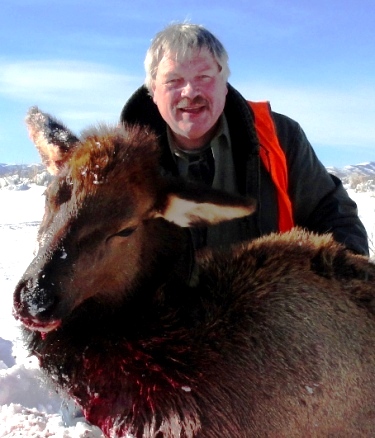 Dale Denney
UT Outfitter & Guide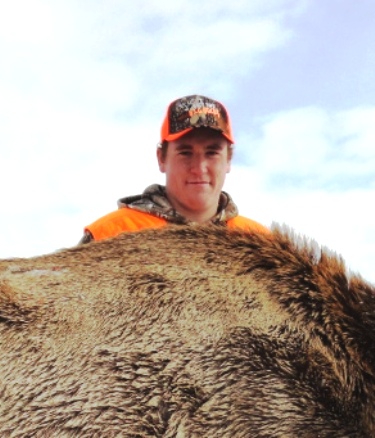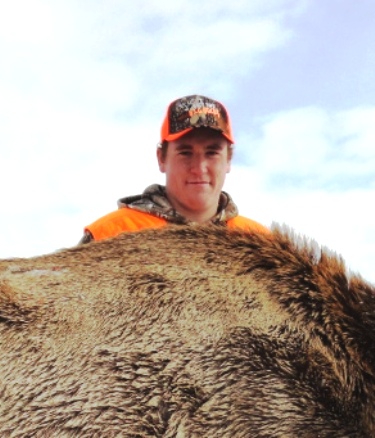 Daniel Evans
Utah Hunting Guide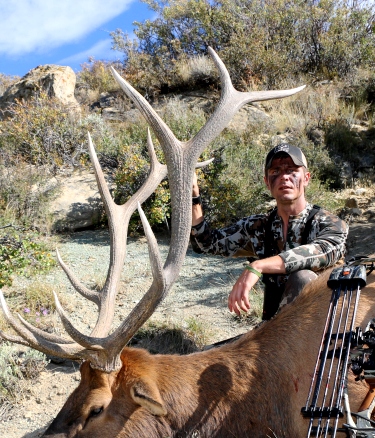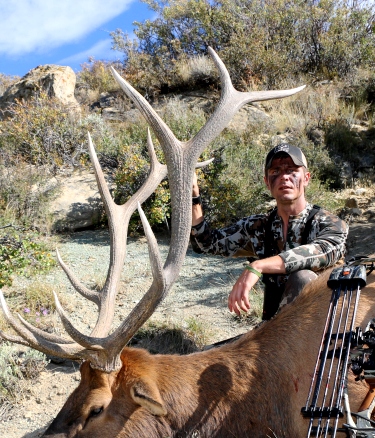 Nick Simpkins
Utah Hunting Guide
Contact
Please call Dale or Tara anytime, or send email with any questions you have. Sign up for the Wild Update Newsletter to receive updated info and licensing reminders. "We look forward to meeting and hunting with you!"
Office (509) 684-6294
Dale Cell (208) 852-6494
Bearpaw Outfitters, 345 Hwy 20E #A, Colville WA 99114