Idaho Panhandle Elk Hunting Guides & Outfitters
The Northern Idaho Panhandle is the top producing elk zone in Idaho. Bearpaw Outfitters offer guided, semi-guided or unguided combo hunts for elk, whitetail, mule deer, bear, wolf, & cougar, stay in cabins or tent camps, purchase tags over the counter, no draw needed. Elk & Mule Deer hunts also offered in southern Idaho.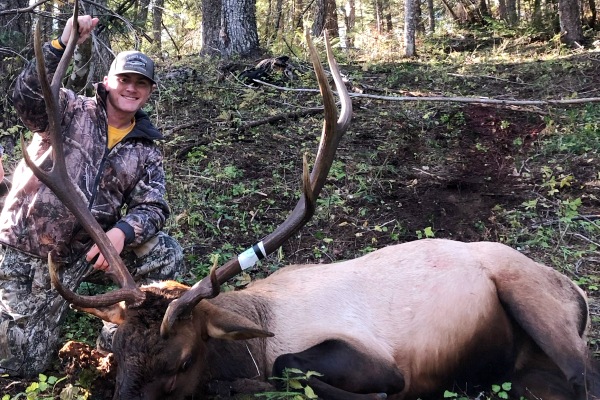 Experience
Past elk hunters have taken hundreds of elk hunting with Bearpaw Outfitters. Please read the Hunt Reviews by past hunters. BPO have an A+ rating with the BBB.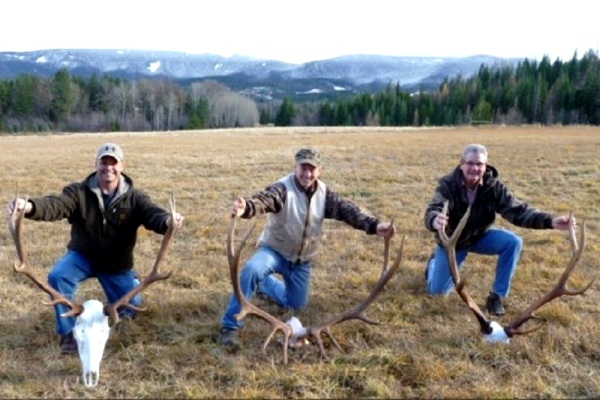 Hunt Area
Hunt elk in the Panhandle Elk Zone, one of Idaho's most productive elk zones. Hunters can also take either-sex whitetail, bear, cougar, or wolf on their elk hunt.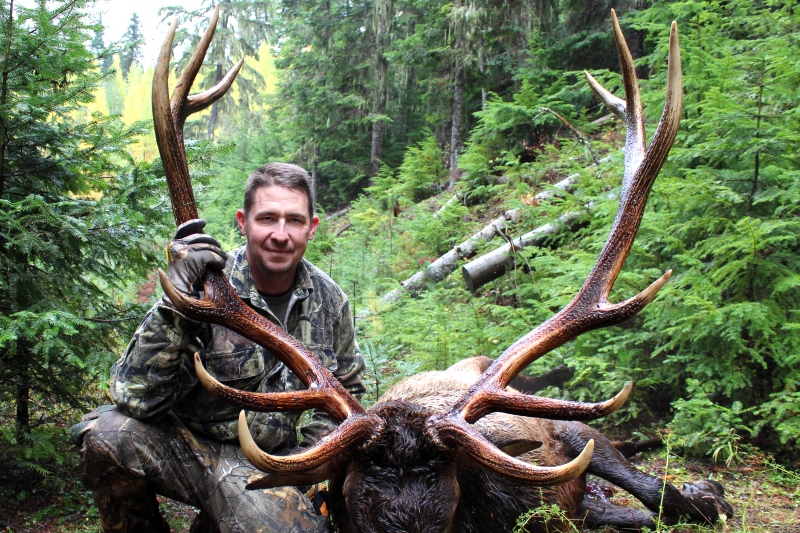 Opportunity
Shot opportunity varies, guided hunters often have 40% to 80% opportunity for at least one animal and a few hunters usually get chances at more than one animal.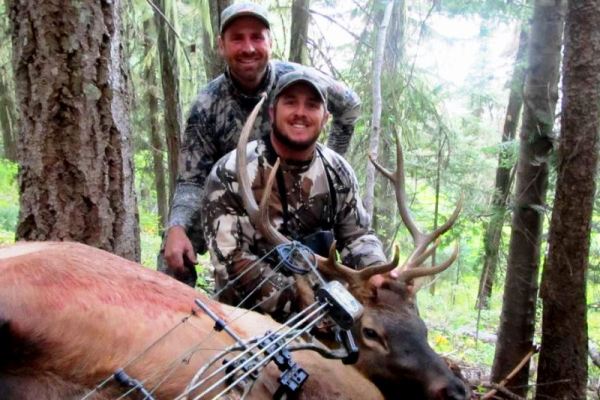 Guiding
Guided hunts have your choice of 1 or 2 hunters per guide. Your guide will also field dress, skin, and pack out your game. Semi-guided camp hunts will have a cook and 1 guide in camp assisting and packing game for a group of up to 6 hunters.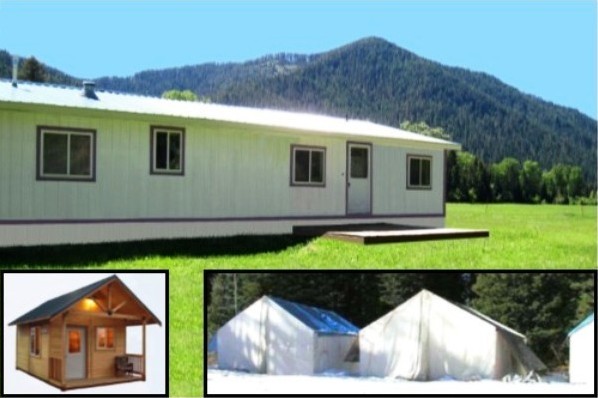 Lodging
Lodging & meals are provided at the house and cabins or stay in a mountain tent camp. Arrive 2pm-4pm, check your weapon on a target before sunset, then hunt each day, move out of your room the morning of the last day, hunt until noon & depart.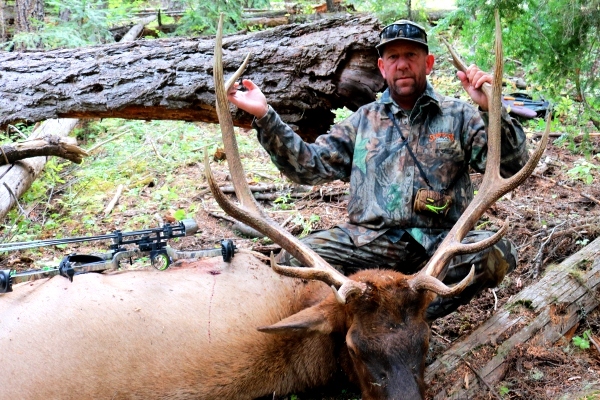 Routine
Wake up to a continental breakfast each morning, leave camp early to get into the elk hunting areas by dawn, take a sack lunch with you or you can return to camp mid day for lunch, your dinner will be ready when you return in the evening.
Archery or Muzzleloader
Combo Elk/Deer/Bear/Wolf
6-Day Bow, 5-Day Muzzy
1x1 Guided...$5450
2x1 Guided...$3950
Semi-Guided $2950
Unguided......$1950
Non-hunter.....$750
Rifle Elk Combo Hunt
5 Day Elk,Deer,Bear,Wolf
(Cabin or Tent Camp)
Guided 1x1...$5950
Guided 2x1...$4450
Semi-Guided $2950
Unguided......$1950
Non-hunter.....$750
License Fees
Purchase Over The Counter
(No Draw Needed)
$164.75 Hunt License
$416.75 ....... Elk Tag
$301.75 .... Deer Tag
$41.75 ...... Bear Tag
$31.75 ...... Wolf Tag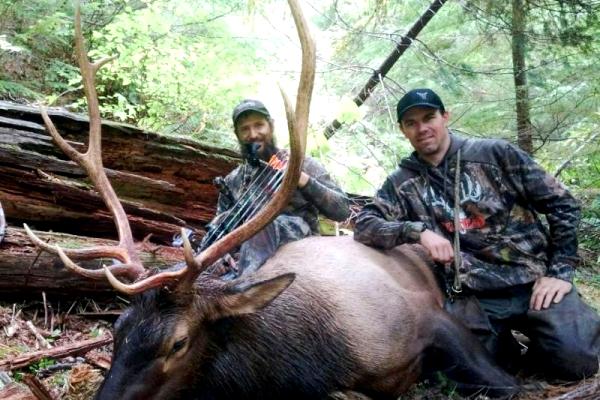 Bow Season
Archery hunts are Sept 6-11, Sept 14-19, & Sept 22-27. Bows must have at least 40# draw weight up to 28" draw, max of 85% letoff, arrows minimum 24" and 300 grains, broadheads 7/8" or wider (no expandables), no electronics on bow or arrows.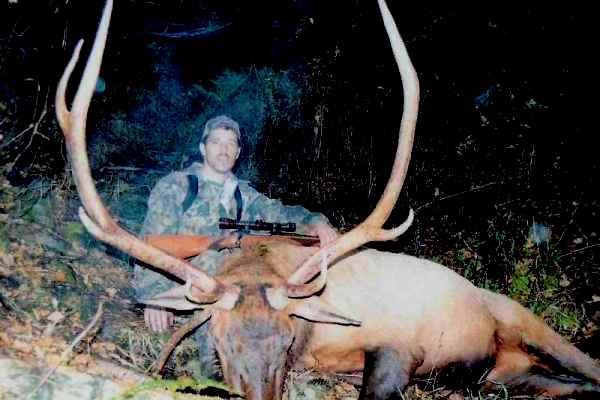 Rifle Season
Rifle hunts are Oct 10-14, Oct 15-19, Oct 20-24, & Oct 25-29. Rifles .257 or larger are preferred. Maximum weight is 16 pounds, no electronics can be attached, except scopes with battery powered or tritium reticles are allowed, no orange is required.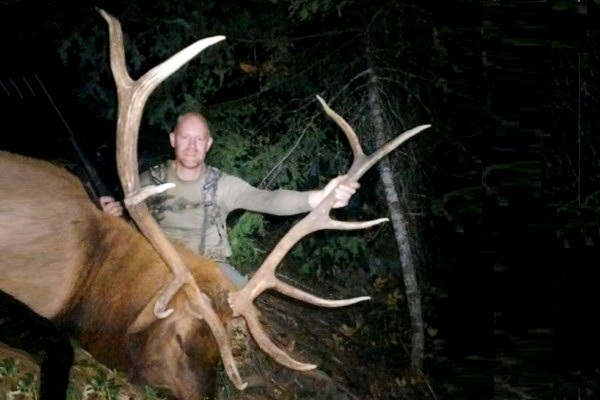 Muzzleloader
Season is Nov 20-Dec 1. Must: be .50 caliber or larger, loadable only from the muzzle, use exposed flint or percussion or musket cap ignition, loose powder, lead roundballs or conical bullets. No scopes, 209 primers, pellet powder, sabots, or jacketed bullets.
Licensing
Your license and most tags are purchased over-the-counter, an adult non-resident hunting license and elk tag is $581.50. Non-resident youth or disabled veterans total cost is only $75.50.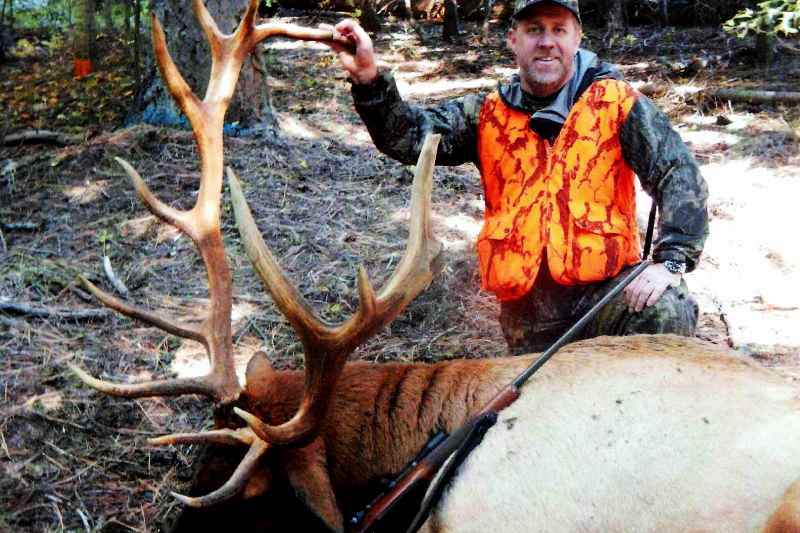 Methods
Elk hunting methods vary and may include calling, watching elk trails, glassing logging cuts, hiking on ridges, walking closed logging roads, and watching water sources or elk wallows.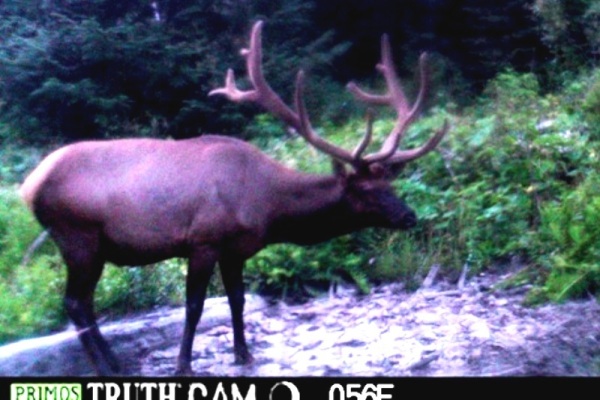 Quality
Trophy quality is good, we see bulls with antlers ranging from spikes to 7x7's, an average bull elk is probably a 5x5 and bulls scoring over 300" are taken in the area every season.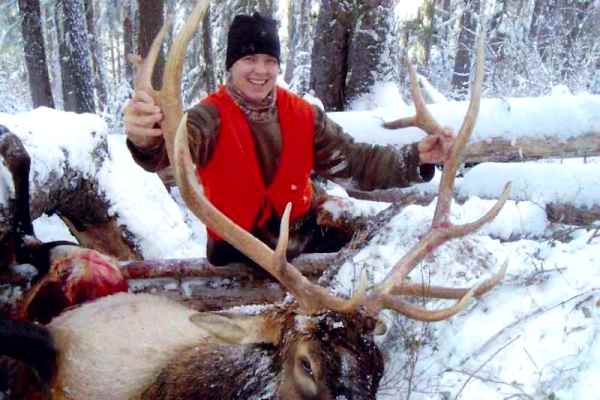 Weather
Sept can be warm in the day with cool to frosty nights possible. October is cooler with snowy conditions possible. Check the Weather forecast or call before leaving for your hunt.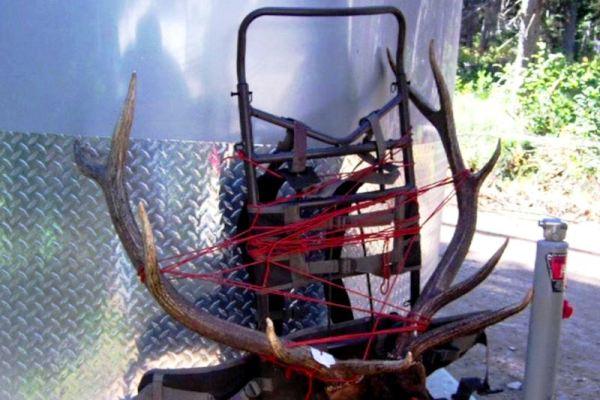 Game Care
Your guide will field dress, skin, quarter, and pack out your game. You can debone meat or pack quarters in coolers to take home. Taxidermy and buthering are both available locally if desired.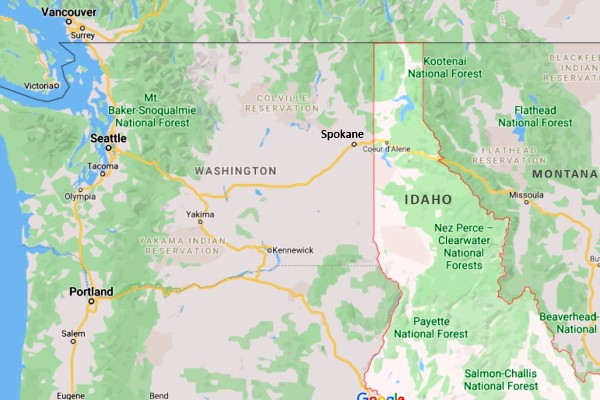 Directions
The northern Idaho elk hunting area is only a couple hours drive from the Spokane or Missoula airport. Driving directions and paperwork will be sent after your deposit is received.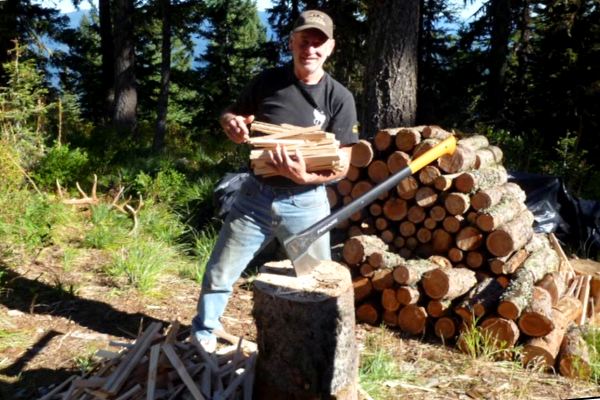 Practice
Archers should practice sitting and standing at 10 to 60 yards. Most rifle shots are 30 to 300 yards, sight dead on at 200 yards, but practice out to 300 yards (and know your max range).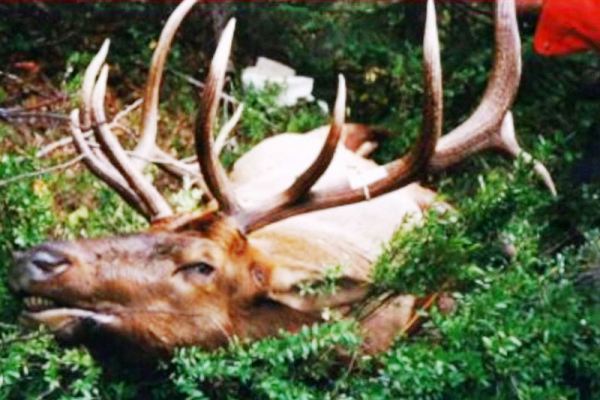 Fitness
This is mountain country and success is usually higher for hunters who are in good physical condition but there are some good easier areas to hunt if you need an easier type of hunt.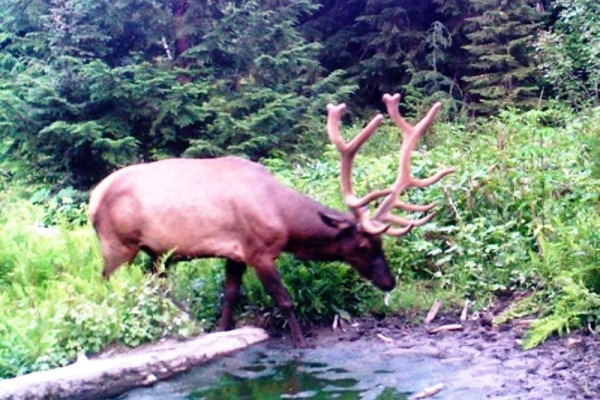 Exclusions
Not Included: Hunters must provide their personal gear, license fees, gratuities for guides, travel costs, meat processing, taxidermy, shipping, and any items not listed as included.
Meet The Team
The Bearpaw Team will insure you have a fun and exciting hunt!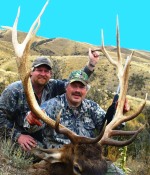 Dale
Denney
Outfitter & Guide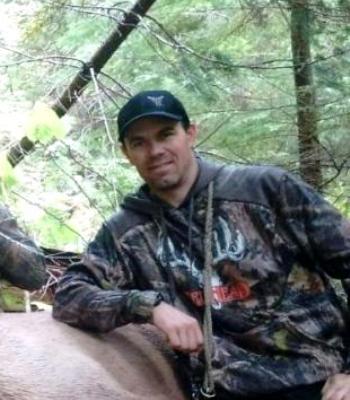 Brian
Denney
Idaho Manager/Guide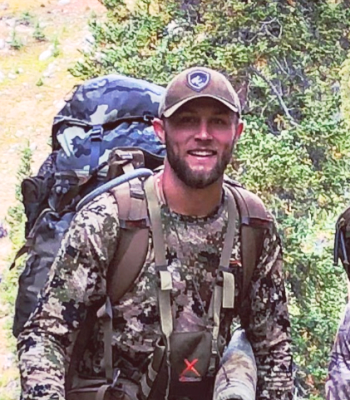 Brandon
Chevrefils
Elk Hunting Guide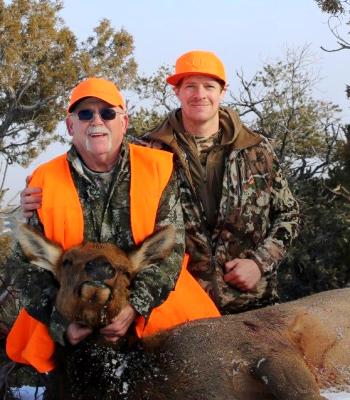 Zach
Smith
Elk Hunting Guide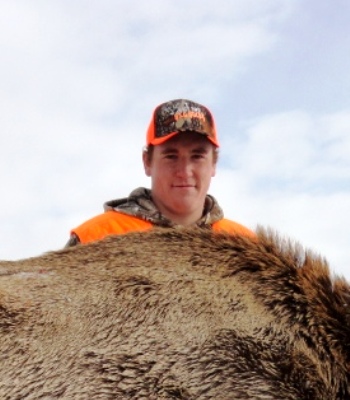 Daniel
Evans
Elk Hunting Guide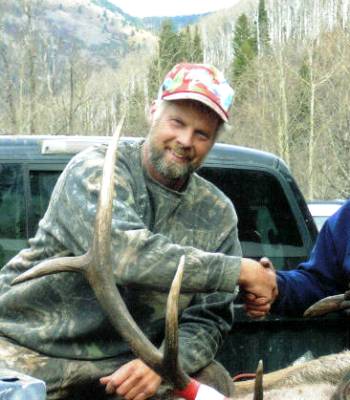 Ray
Doppenberg
Elk Hunting Guide
Contact
Please call Dale or Tara anytime, or send email with any questions you have. Sign up for the Wild Update Newsletter to receive updated info and licensing reminders. "We look forward to meeting and hunting with you!"
Office (509) 684-6294
Dale Cell (208) 852-6494
Bearpaw Outfitters, Dale & Tara Denney, 345 Hwy 20E #A, Colville WA 99114