Montana Elk Hunting Guides & Outfitters
Montana has a high elk population with a lot of big bulls. Bearpaw Outfitters offer guided private ranch bull elk hunts and cow elk hunts in central Montana, lodging and meals are provided in a cabin on the property. DIY Elk Hunting Maps are also offered for hunters wanting a do-it-yourself elk hunt on public accessible lands.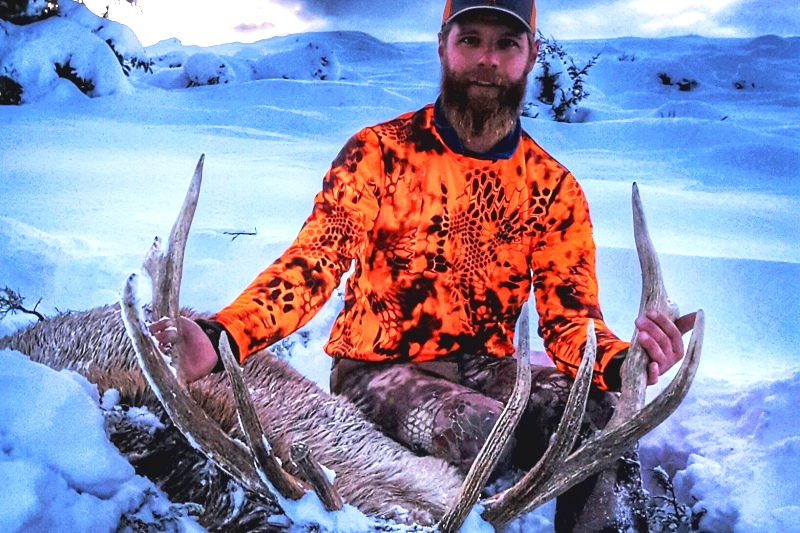 Experience
Bearpaw Outfitters have been guiding hunters for more than 40 years, they are experienced, reliable, and proven, with thousands of successful hunts to their credit and an A+ Rating at the Better Business Bureau. Please see Hunt Reviews by past hunters.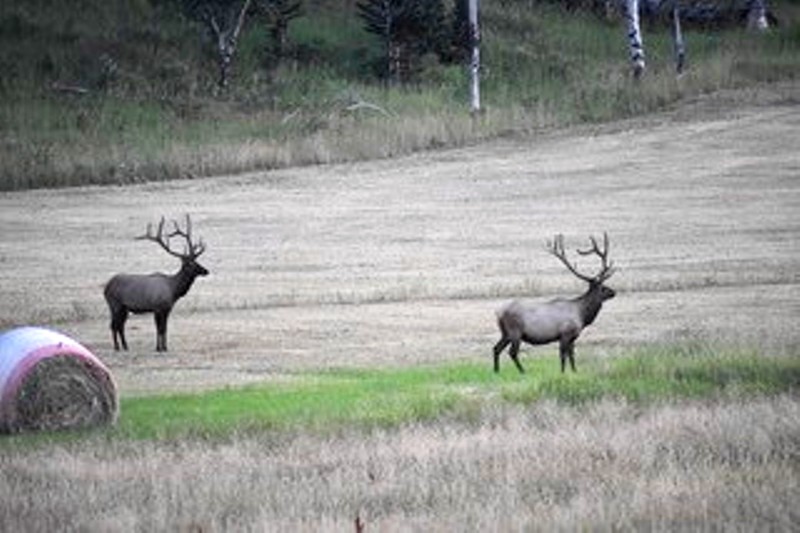 Hunt Area
The primary elk ranch, one of our best trophy elk hunts, is in the Snowy Mtns Unit 411 in central Montana. The area consistently produces 320" to 360" bulls. Elk numbers are above objective so there are liberal cow elk seasons plus deer, antelope, and bear.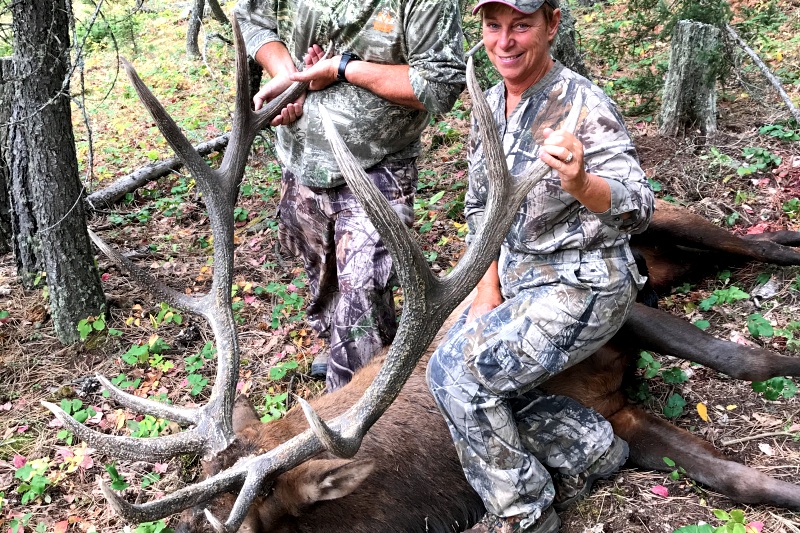 Success
We hunt for mature bulls and cow elk on this ranch, the hay fields attract a lot of elk, by using known game movement patterns to our advantage we expect 90-100% shot opportunity on bulls or cows and 90% to 100% opportunity at deer and antelope.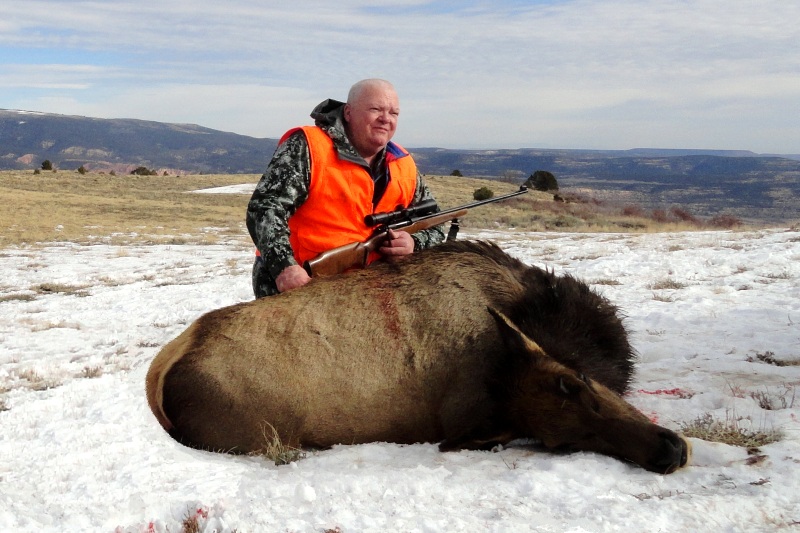 Guiding
Hunts are typically guided 2 hunters per guide, bull hunts are 5 days, cow hunts 3 days. Guide(s) will field dress, skin and pack out your game. DIY Maps are offered for Do-It-Yourself hunters to hunt public land areas on their own.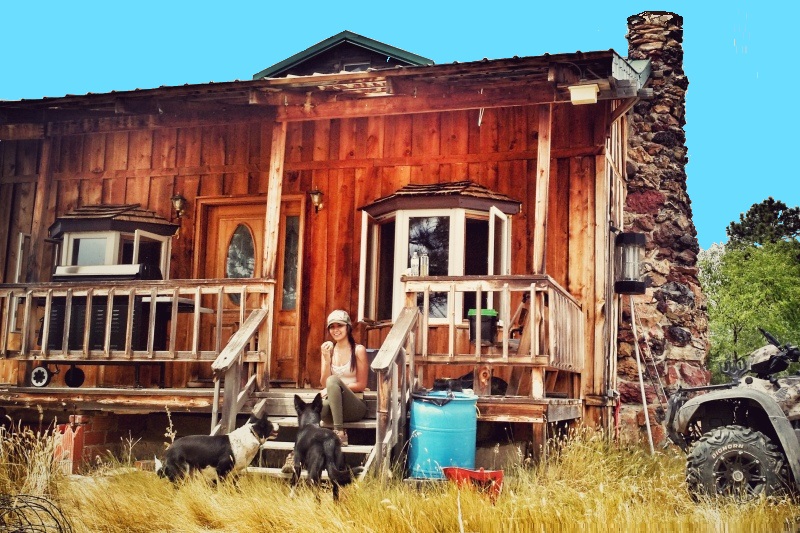 Lodging
Lodging and meals are provided in cabins on the ranches. The cabins are warm, dry, nicer than any tent camp, and close to the hunting. Hunters can choose to stay at a motel in town (at their expense) and meet at the ranch each morning.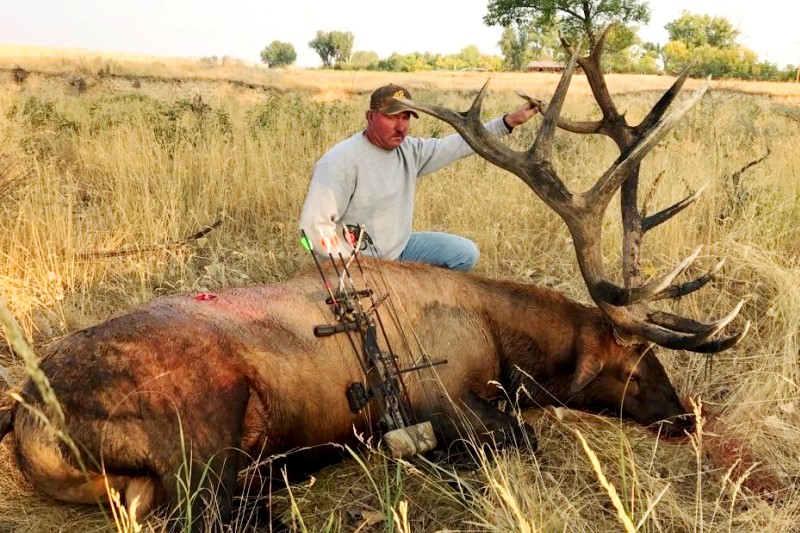 Routine
Enjoy a continental breakfast before daylight then go for the morning hunt. Take a lunch or return mid day for lunch and relax, take a nap, or get back out hunting. After the evening hunt the guide(s) will prepare dinner.
Hunt Fees
Elk, Bull Hunt...$9950
Elk (group 3)...$8950
Add Antelope...$2000
Add MD Buck...$4000
Add WT Buck...$3000
Add Bear.........$2000
Add Buffalo.....$2500
Add Turkey.......$500
Non-Hunter.......$750
Elk Licenses
Apply Online: Licenses
Apply By Mar 15
Elk Combo....$885.00
900-20...Archery Bull
411-20.......Rifle Bull
Apply By June 1
004-00.."B"..$300.00
411-00.."B"..$300.00
Any surplus "B" cow tags are available Aug 6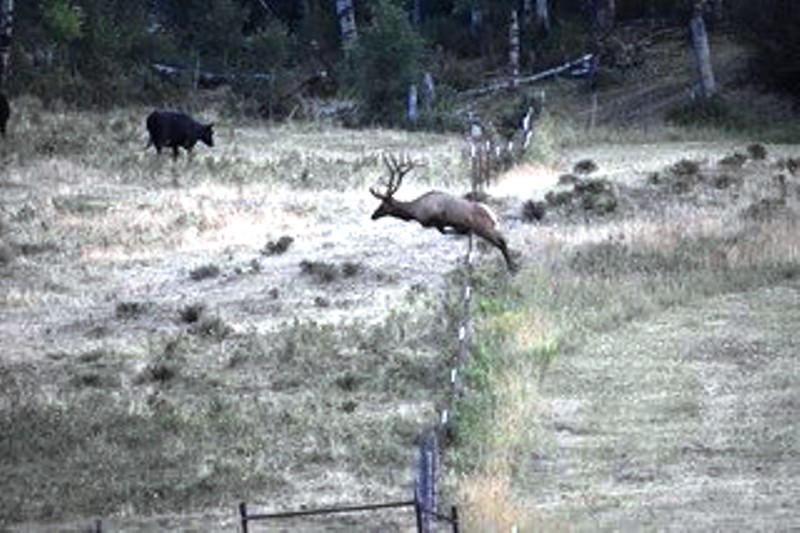 Licensing
To hunt bull elk apply for a general elk license and a 411-20 rifle elk permit or a 900-20 archery elk permit. If you don't draw those permits the general elk license is valid for cow elk. The 004-00 or 411-00 "B" licenses are also valid for hunting cow elk. Hunter Ed is required if born after Jan 1, 1985.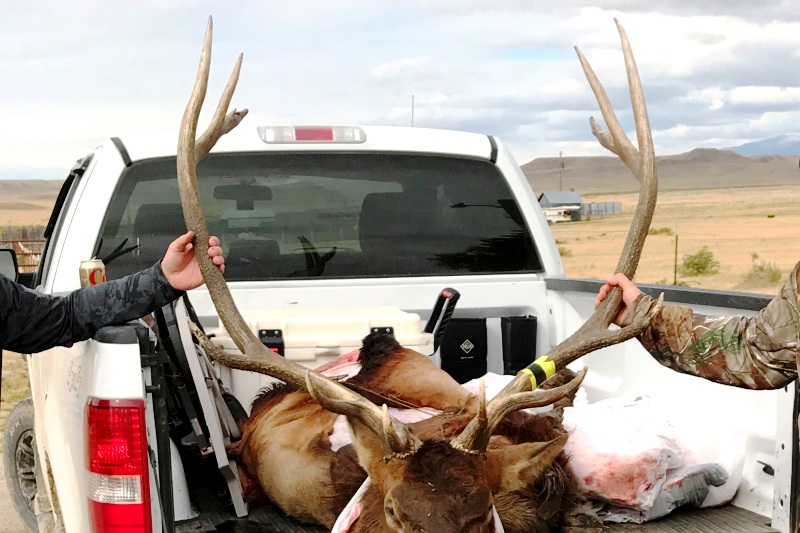 Firearms
Rifles .243 or larger are preferred for antelope and deer, .25 caliber or larger for other big game. Muzzleloaders .50 caliber or larger are preferred. Rifle scopes with illuminated reticles, built-in range finders, and red dot scopes are legal. 400 square inches of hunter orange is required above the waist.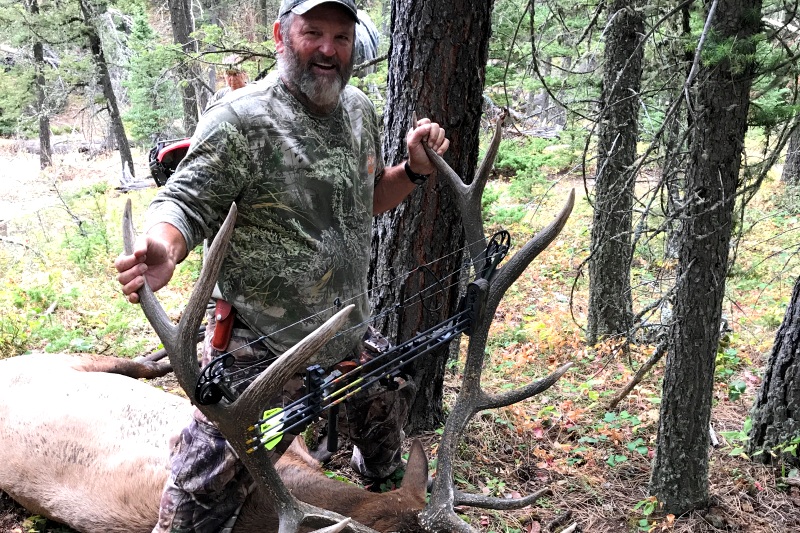 Archery
Bows must be 28" or longer with no more than 80% letoff, arrows must be at least 20 inches long and weigh at least 300 grains including at least 75 grain broad heads which are 7/8" or wider. Expandable broadheads and lighted nocks are legal to use. Lighted sights or crossbows are not allowed.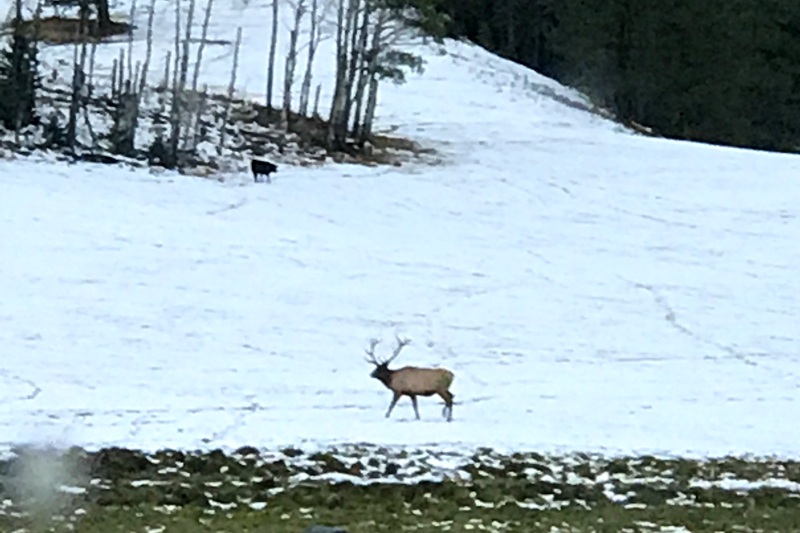 Seasons
Archery elk season is Sept 1 to Oct 14, rifle season is Oct 20 to Nov 25. Early cow is Aug 15-31, late cow is Nov 26 to Feb 15. We encourage you to apply for archery or rifle bull tags, if you don't draw you can still hunt cow elk or hunt bull elk with us in Idaho.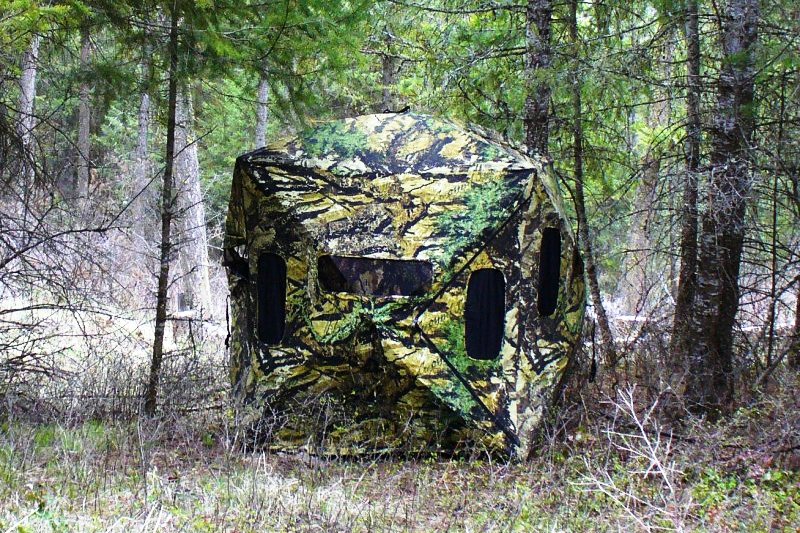 Methods
You will hunt in blinds along game trails where the elk come into the hay fields or at water holes. We call elk when needed and may spot and stalk at certain times, but we focus on taking advantage of the natural routine of the elk coming to the fields and water.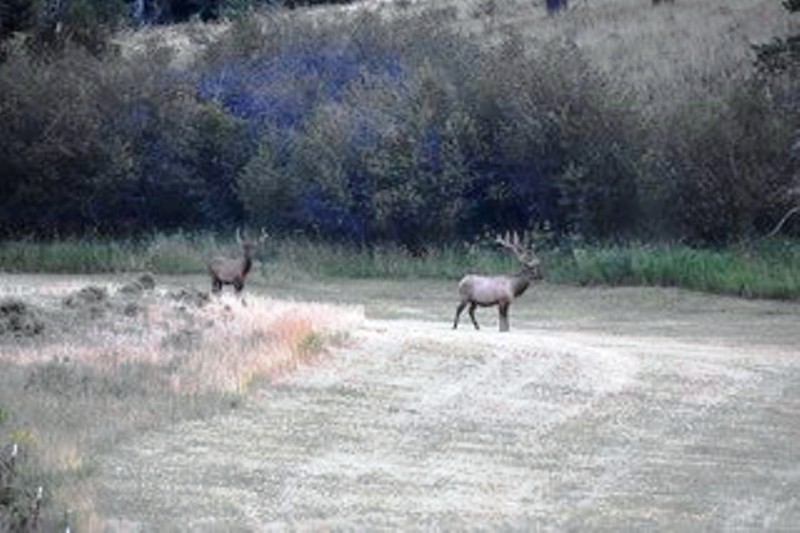 Distance
Most of the archery blinds are 40 yards or less from trails and water. Archers should practice shooting from a sitting position at 10 to 40 yards. Most rifle shots are 100 to 300 yards. Sight your rifle dead on at 200 yards and practice out to 300 yards.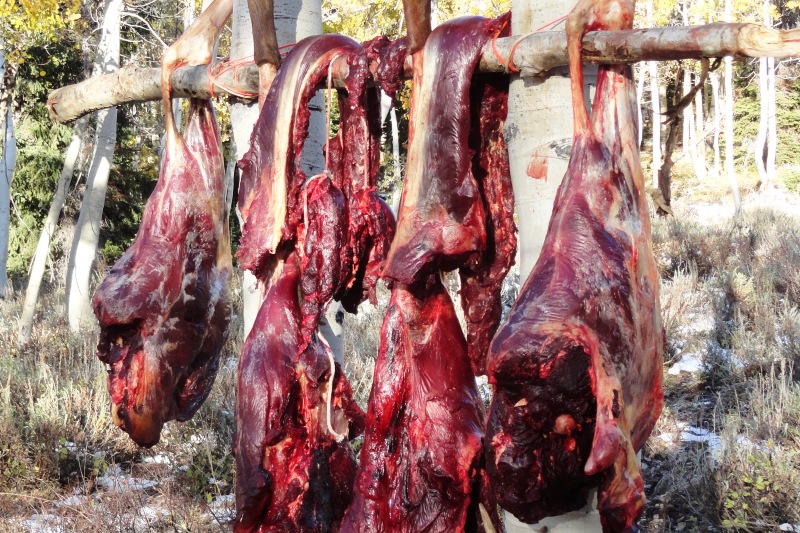 Game Care
Your guide will field dress, skin, quarter, and pack out your game. You can debone your meat or pack quarters in coolers to take home. Taxidermy and buthering are available locally at reasonable rates if desired.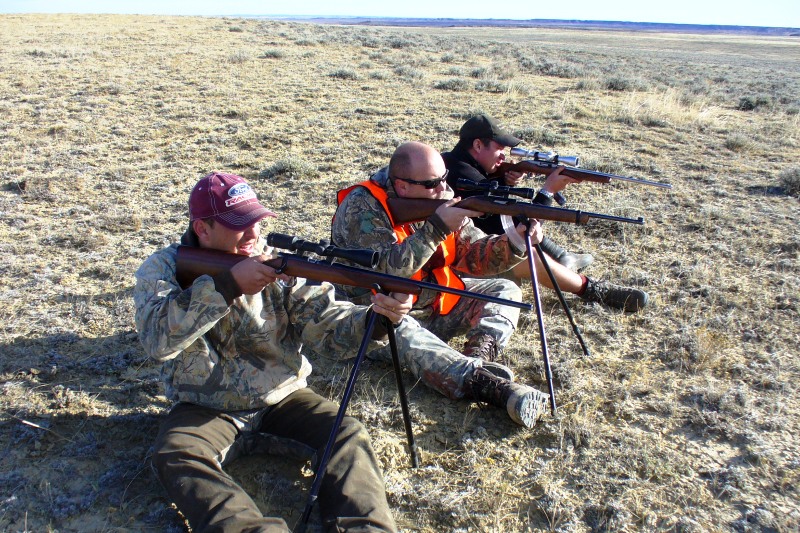 Activities
Hunt elk only or plan a combo hunt for elk, deer, antelope, bear, or buffalo. Sometimes hunters fill out early, you can go home or go sightseeing, or if there is enough time a prairie dog hunt might be possible.
Directions
The ranch is located north of Billings by the Snowy Mountains, directions will be sent after you book your hunt. If using an airline, fly into Billings and rent a car, you will enjoy a short easy 2 hour drive to the ranch.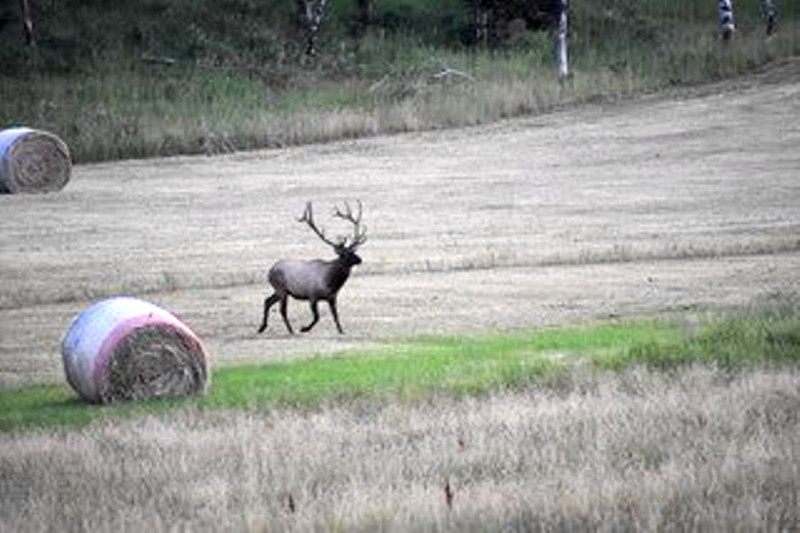 Weather
Sept and Oct can be cool with frosty nights possible and Nov can be very cold, bring warm boots, gloves, and clothing. August and early Sept can be hot so lightweight clothing may be needed. Check the Weather forecast before leaving for your hunt.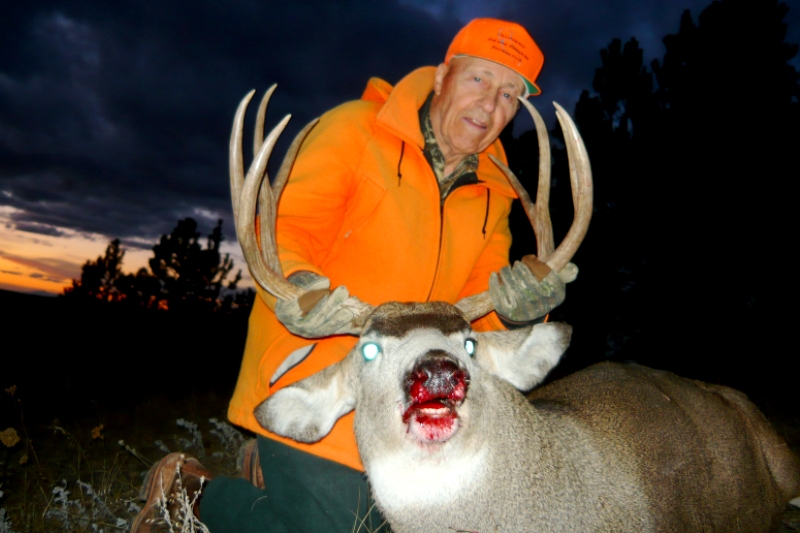 Fitness
Most any hunter can be successful on these elk hunts, it is a short easy hike to most of the blinds and stands and spot and stalk hunting is usually not that tough in ranching country. Your guide will modify the hunt as needed to suit your needs.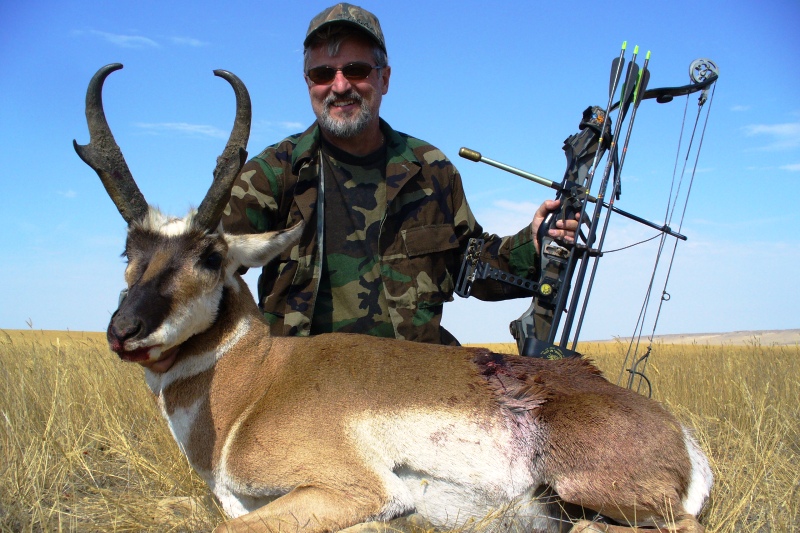 Exclusions
Items Not Included: Hunters must provide their own personal gear, sleeping bag, license fees, gratuities, travel and costs before and after the hunt, meat processing, taxidermy, shipping fees, and any items not listed as being included in your hunt.
Meet The Team
Dale, Rob, and Nick will insure you have a fun and exciting hunt!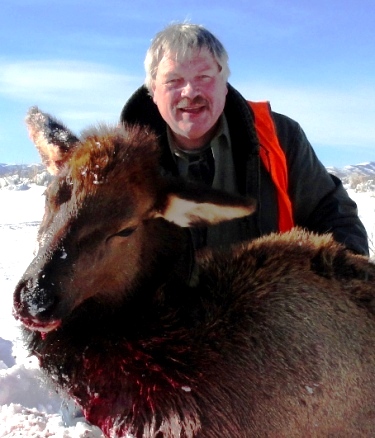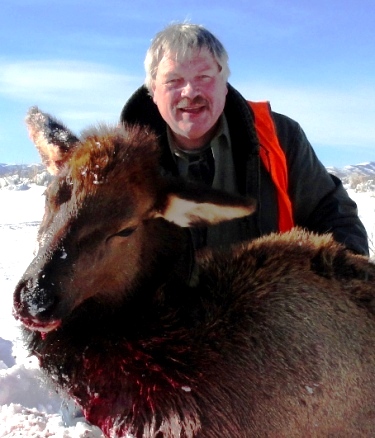 Dale Denney
Outfitter & Guide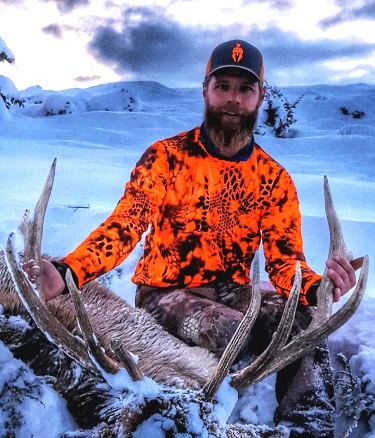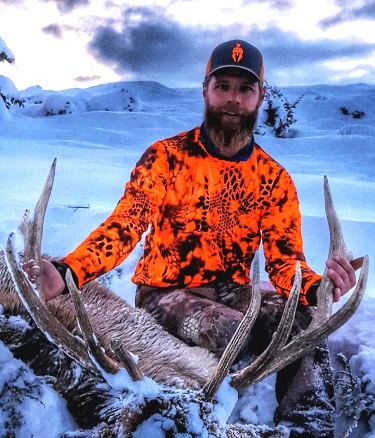 Rob Lamm
Montana Manager/Guide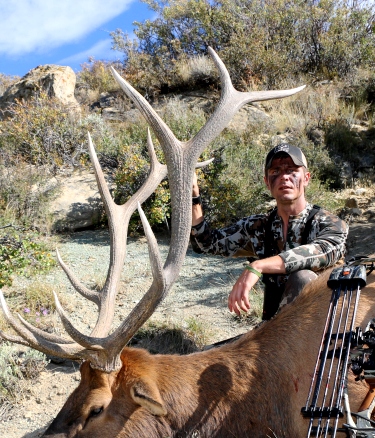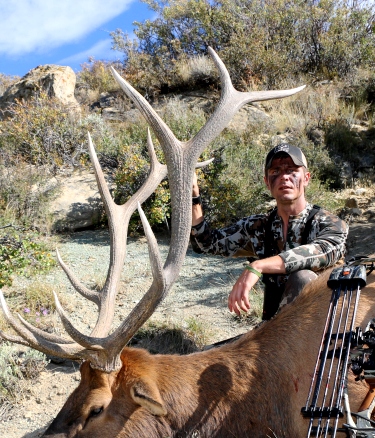 Nick Simpkins
Montana Hunting Guide
Contact
Please call Dale or Rob anytime, or send email with any questions you have. Sign up for the Wild Update Newsletter to receive updated info and licensing reminders. "We look forward to meeting and hunting with you!"
Office (509) 684-6294
Dale Cell (208) 852-6494
Rob Cell (406) 451-2657
Bearpaw Outfitters, 345 Hwy 20E #A, Colville WA 99114