Idaho Bear Hunting Guides & Outfitters
Idaho has been rated the #1 Bear Hunting state. Bearpaw Outfitters offer spring bear hunts for black and color phase bear in one of Idaho's top bear hunting areas, three bear hunting methods are used: hounds, bait, and stalking. This is an extremely fun and exciting hunt in a two-bear area with reduced price bear tags and no draw is needed. Mt Lions and wolves can also be taken if seen.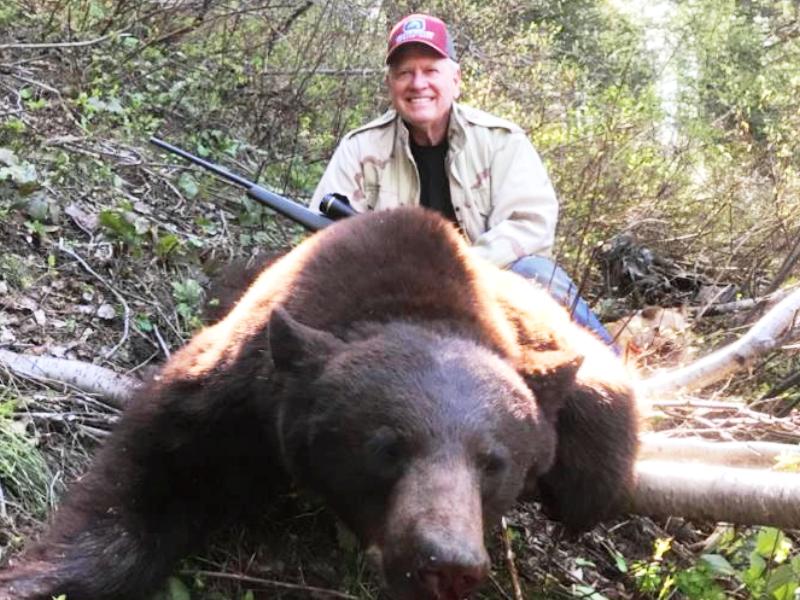 Experience
Bearpaw Outfitters have guided bear hunters over 40 years, they are one of the most experienced and successful bear hunting outfitters with hundreds of successful bear hunts to their credit and an A+ Rating at the Better Business Bureau.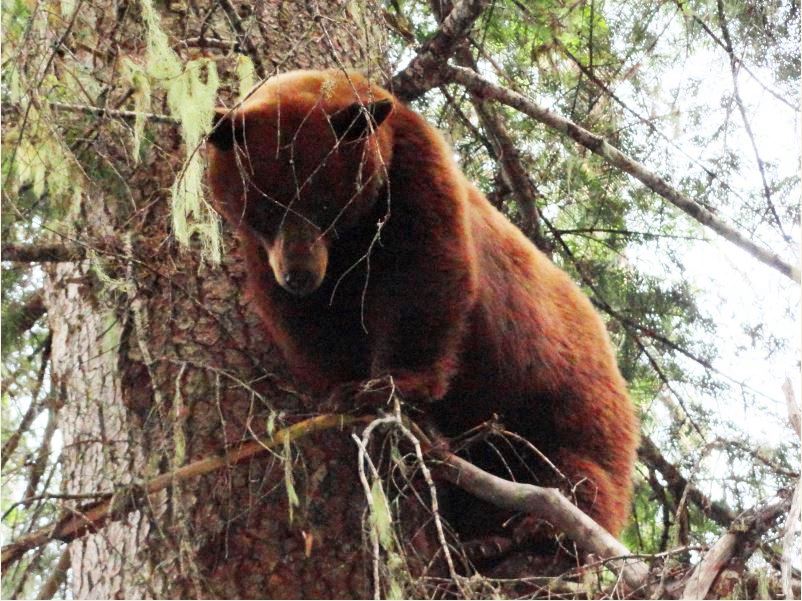 Hunt Area
This northern Idaho bear hunting area is consistently one of the highest producing bear areas in Idaho. Bearpaw Outfitters have a large hunting area with 353 square miles of prime bear hunting territory to hunt.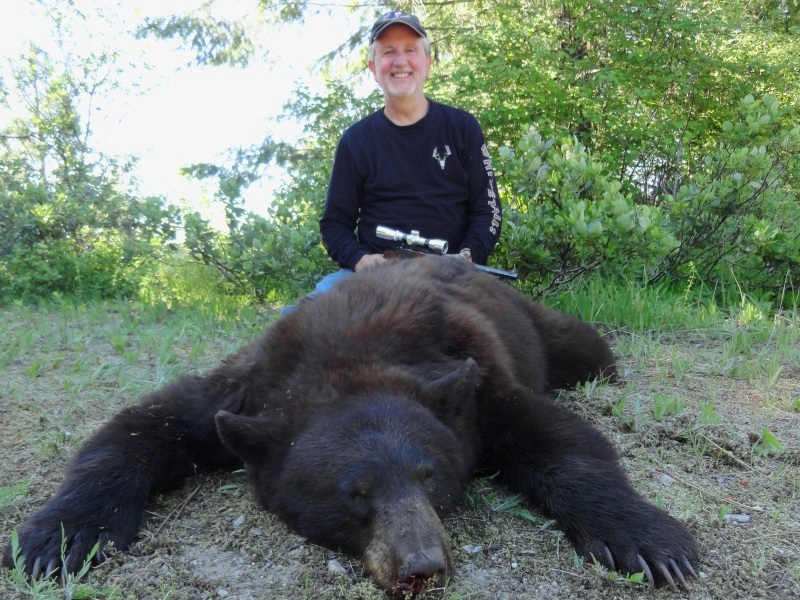 Success
Shot opportunity on these Idaho bear hunts is 100% most years. Hunters who get their bear early can hunt a second bear, go trout fishing, or go sight seeing, the area is rich with history. Please see the Hunt Reviews by past hunters.
Hunt Pricing
5-Day Hunt $3950
2nd Bear Hunt $1975
Lion if taken $3000
Wolf if taken N/C
Non-hunter.....$750
DIY Bear Map....$595
Licensing
Buy Over The Counter
Non-Res License $195.00
Reduced Bear Tag $41.75
Reduced Lion Tag $41.75
Wolf Tag............$41.75
Purchase locally or online:Buy Now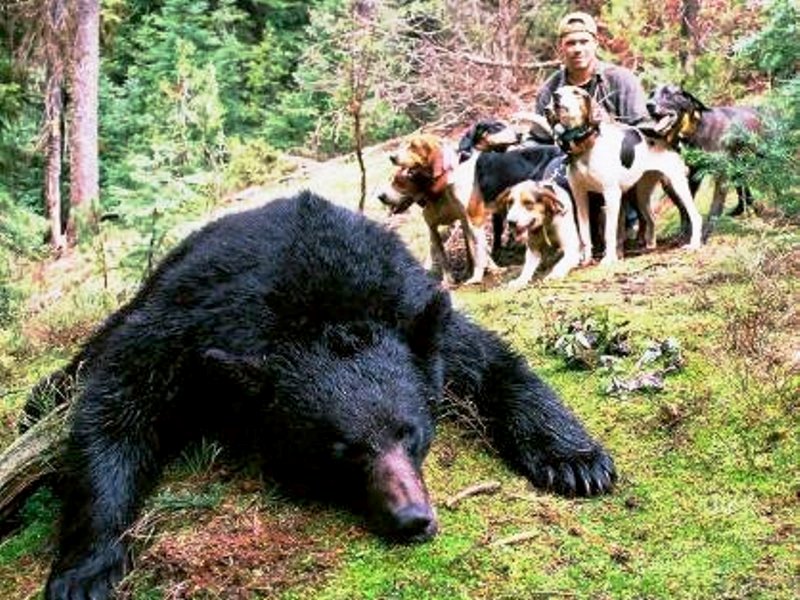 Methods
Three bear hunting methods are utilized, hunt with hounds or stalk bear in the morning, then hunt at active baits in the evening. These methods are effective and loads of fun, you are not stuck doing the same thing all day every day.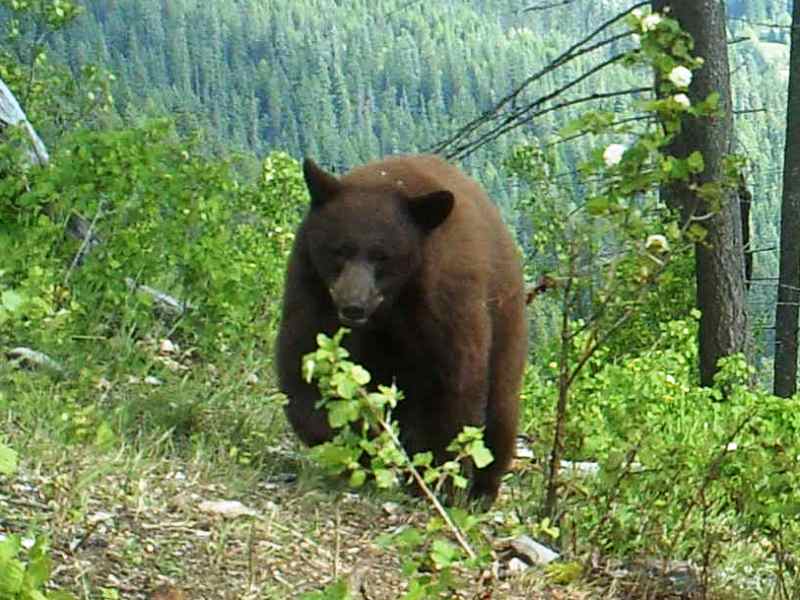 Seasons
Bear seasons are long but we choose only to conduct bear hunts during the best times to assure the highest success rates. Spring bear hunts are offered in May and June. Bear can also be taken during the fall elk and deer seasons.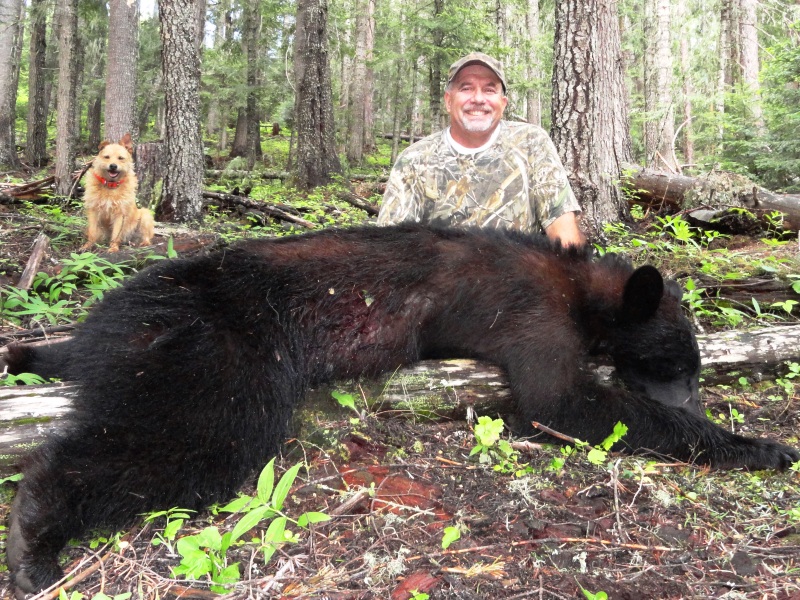 Trophies
Bear in these northern Idaho mountains have excellent hides due to the cool climate. Most bear taken make 5 to 6 foot rugs with an occasional 6 to 7 footer. About half the bear are various off color phases and about half are black.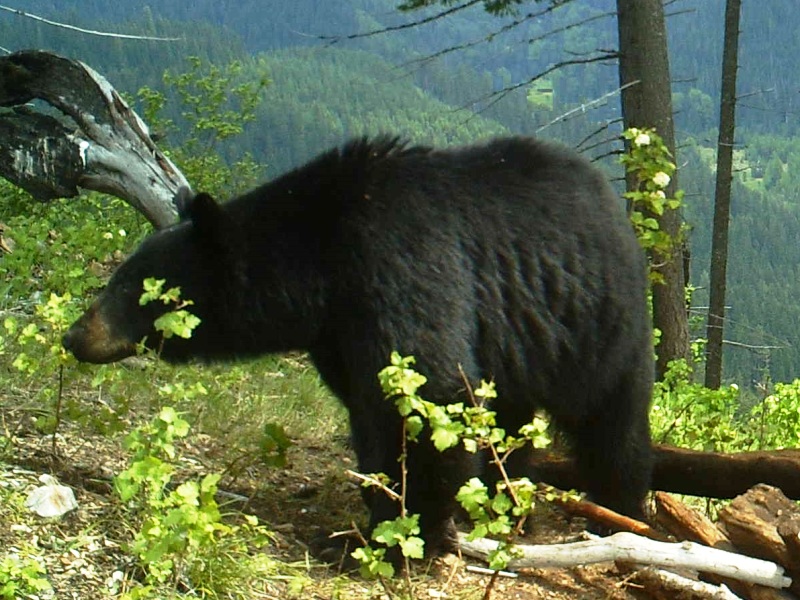 Guiding
These guided hunts are very successful, guides know the area, handle the hounds, keep the baits going, they skin, and they pack out your bear. DIY Maps are offered for Do-It-Yourself hunters wanting to know where to bait or spot & stalk bear on their own.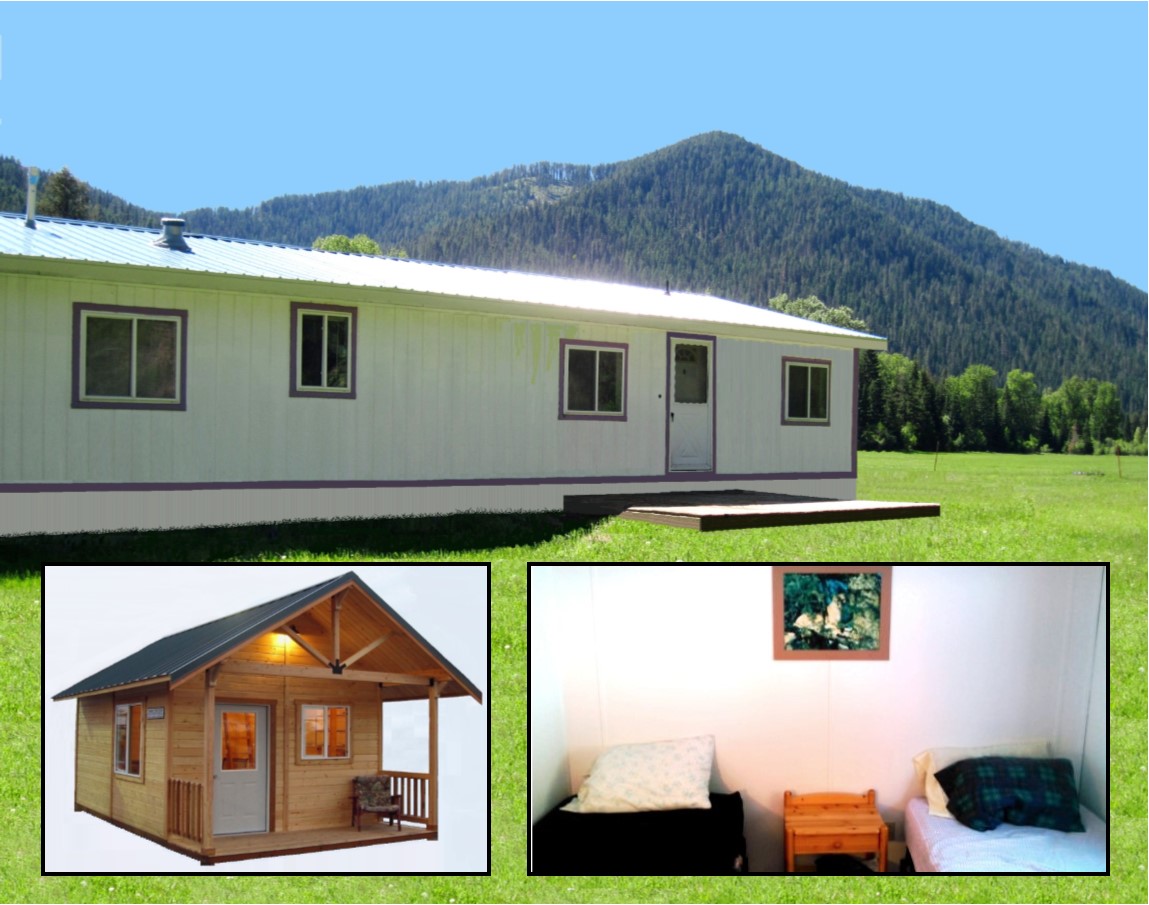 Lodging
Watch local wildlife from the comforts of our rustic cabins, they are cozy, warm, much nicer than any tent camp, and they are close to the hunting area. Meals are served in the main house. There are usually 2 to 4 hunters per hunt, non-hunters are welcome.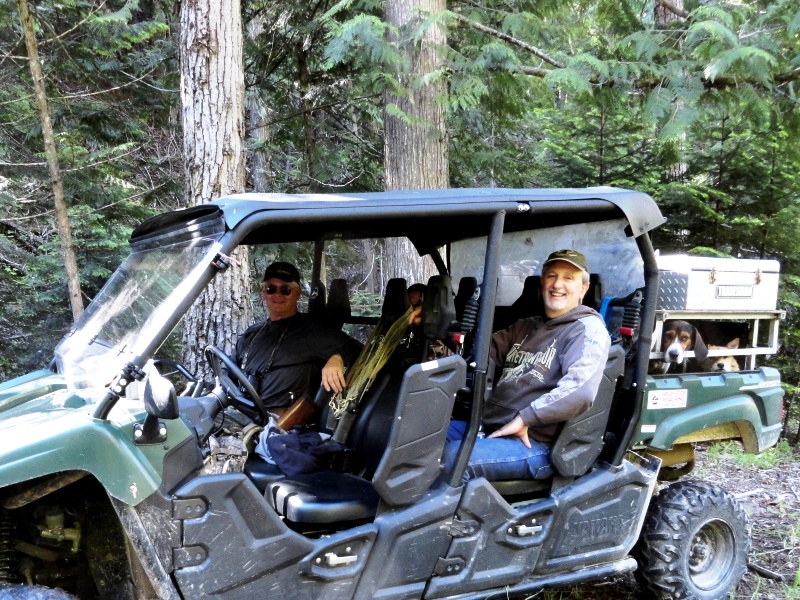 Routine
Enjoy a continental breakfast before daylight then hunt with hounds or stalk bears in the morning. Return mid day for lunch, relax, swap stories, or take a nap. After an afternoon dinner go hunt the evening at a bear bait and you can snack again before bedtime.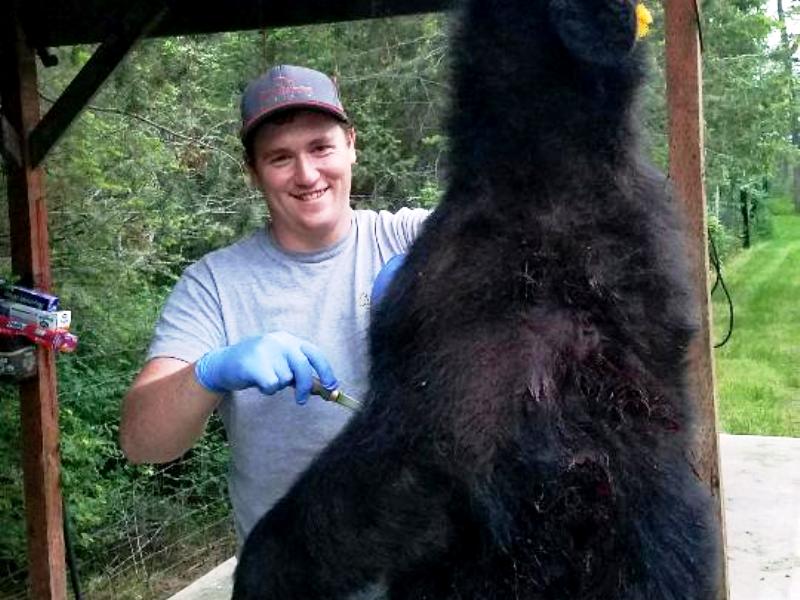 Game Care
The guides will field dress, skin, quarter, and pack out your game for you. Meat and trophies can be frozen and packed in coolers to transport home with you. Quality taxidermy services are also available locally at reasonable rates if desired.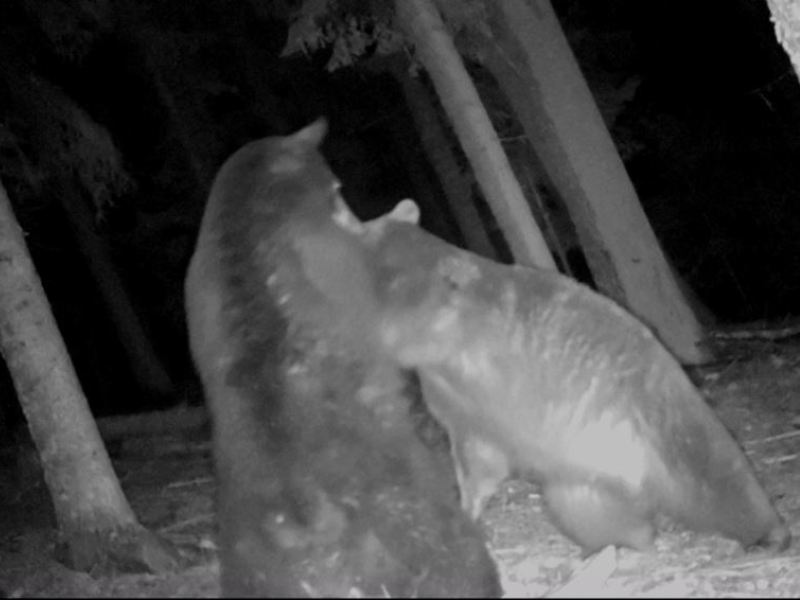 Afterwards
Most hunters fill their tags early. It is your choice to go home early; hunt a second bear; go hound hunting with other hunters; go trout fishing for native cutthroat, rainbow, and brook trout; or go sightseeing, the area has a very colorful history.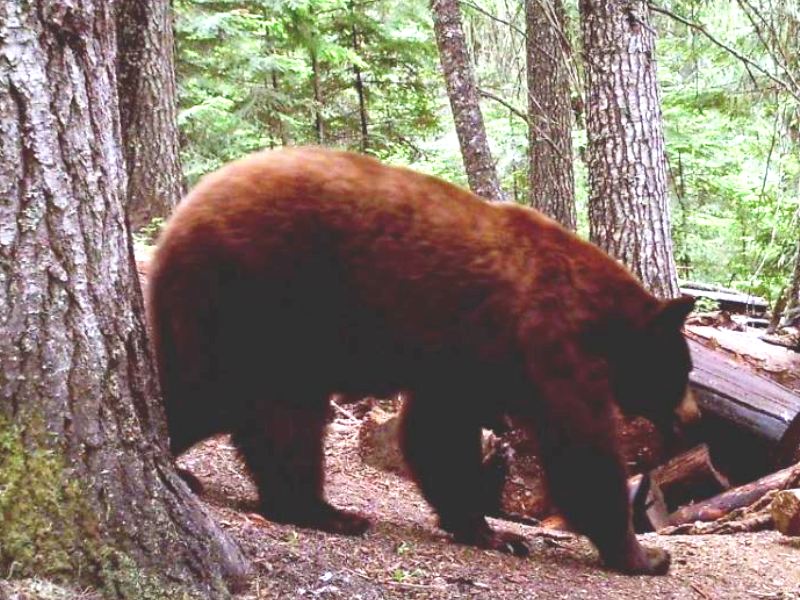 Directions
Bearpaw Outfitters operate near Coeur D'Alene Idaho, directions will be sent when you book your hunt. If using an airline, fly into Spokane Washington and rent a car, you will enjoy a short scenic 1.6 hour drive on paved roads to Bearpaw Outfitters.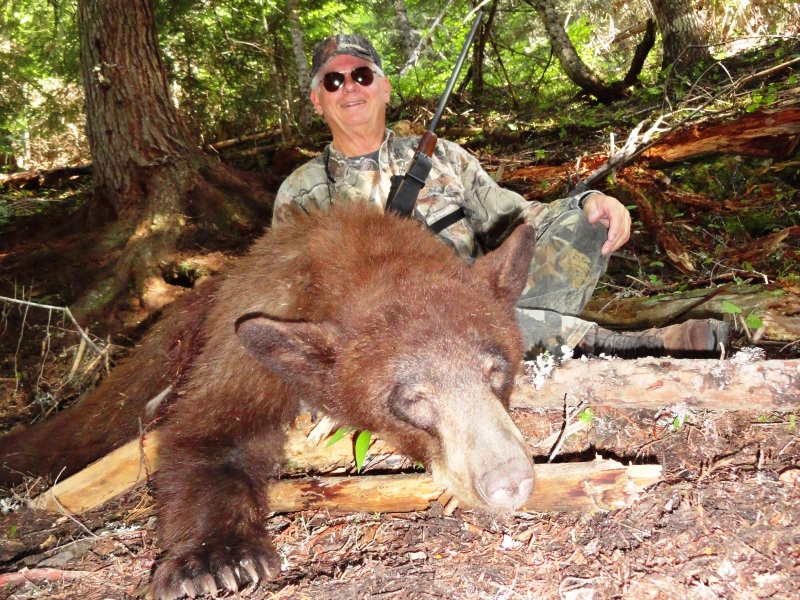 Firearms
Rifles or pistols must be centerfire and weigh less than 16 pounds, .25 caliber or larger is preferred. Muzzleloaders must be .50 caliber or larger. No electronic devices can be attached to firearms or scopes except battery or tritium powered scope crosshars are allowed on firearms during any weapon seasons.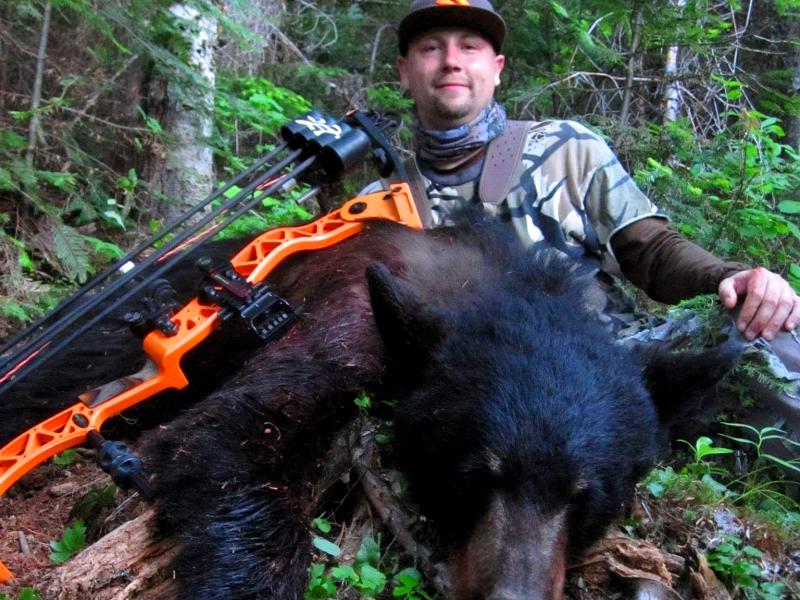 Archery
Bows must be at least 40 pounds at 28" draw and no more than 85% letoff. Crossbows must be at least 150 pound draw. Arrows must be at least 24 inches, bolts at least 12 inches, and must weigh at least 300 grains including the broad head which cannot be expandable and must be 7/8" wide or wider.
Distance
Bait stands are 20 to 80 yards from baits, most shots are under 50 yards when hound hunting, shots vary from 50 to 100 yards when stalking. Archers should practice from a sitting position and practice while standing and shooting up into a tree at 10 to 40 yards. Sight rifles dead on at 100 yards.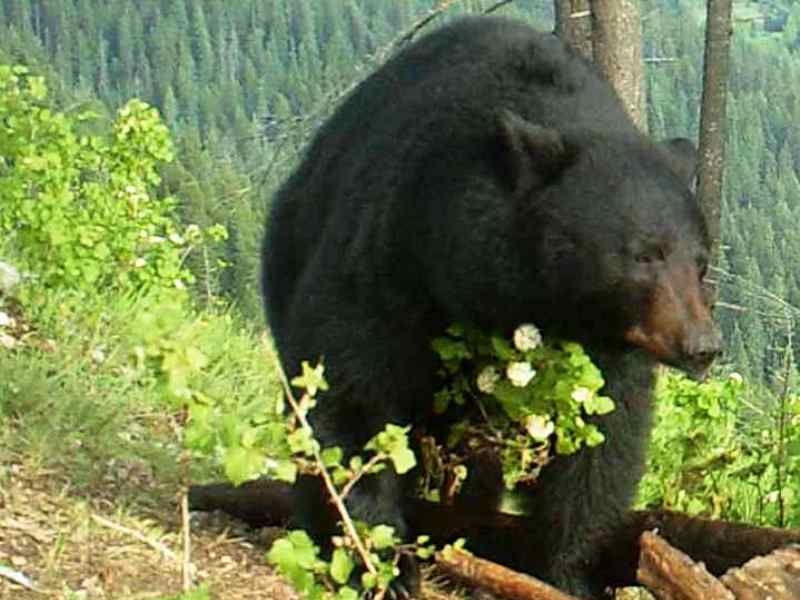 Weather
May and June tempertures can vary from cold with frosty nights to warm or hot depending on current weather patterns. Bring cold weather and warm weather clothing, boots, gloves, hat, and rain is possible so bring rain gear. Check the weather forecast before leaving for your hunt.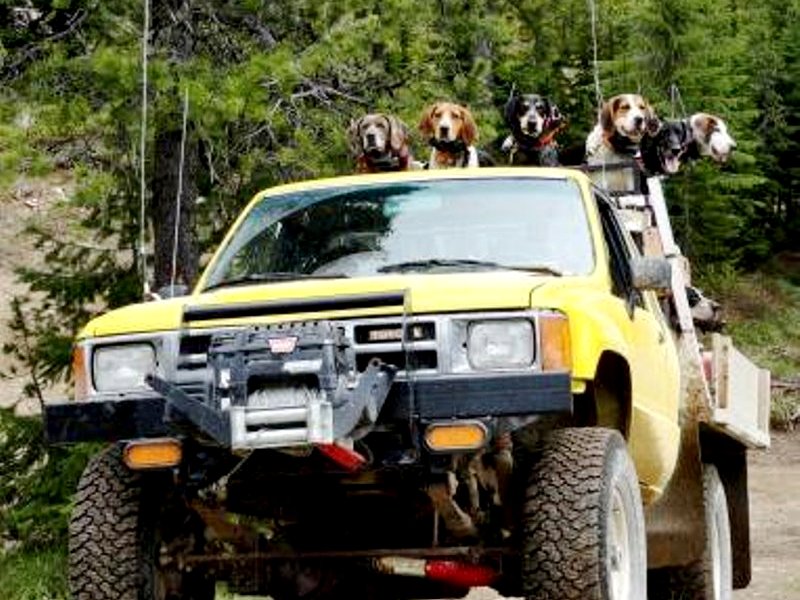 Fitness
Most any hunter can handle these bear hunts, most of the bear baits are a short hike from the road, almost anyone can get to the baits. Hound hunting can be more demanding especially if bear go into remote areas. The guides will modify your hunt to fit your personal needs.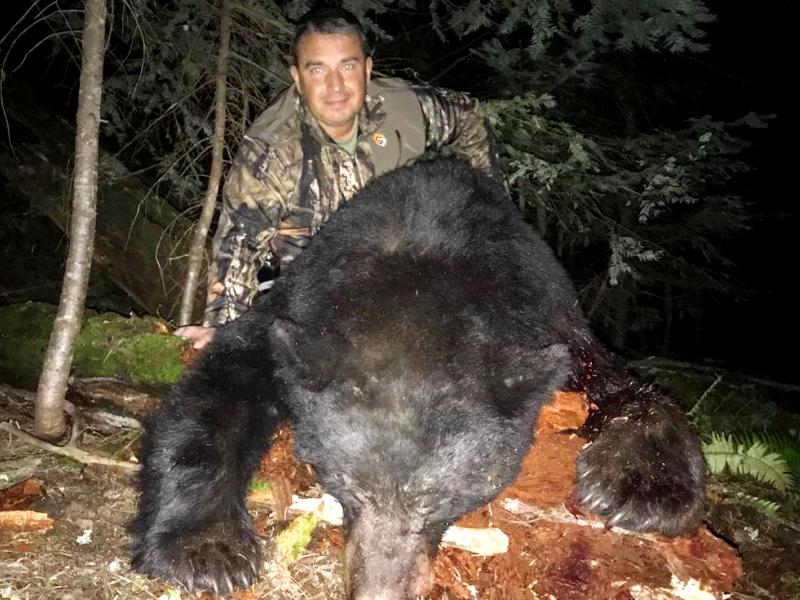 Exclusions
Items Not Included: Hunters must provide their own personal gear, sleeping bag, license & tag fees, 6% sales tax, gratuities for the guides, travel costs before and after the hunt, meat processing, taxidermy, shipping fees, and any items not listed as being included with the hunt.
Meet The Team
The Bearpaw Team will insure you have a fun and exciting hunt!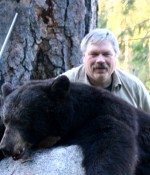 Dale
Denney
Outfitter & Guide
Brian
Denney
Idaho Manager/Guide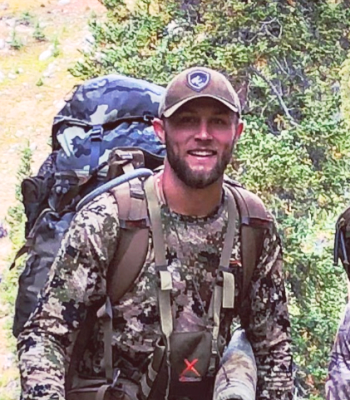 Brandon
Chevrefils
Idaho Bear Guide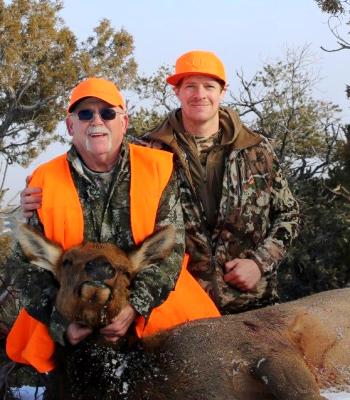 Zach
Smith
Idaho Bear Guide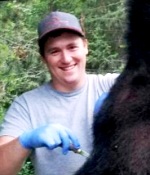 Daniel
Evans
Idaho Bear Guide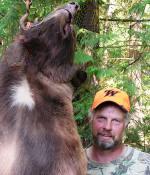 Ray
Doppenberg
Idaho Bear Guide
Contact
Please call Dale or Tara or send email with any questions. Use the application to book your next hunt. Sign up for the newsletter to get hunting updates and application reminders.
Office (509) 684-6294
Dale Cell (208) 852-6494
Bearpaw Outfitters, 345 Hwy 20E #A, Colville WA 99114