Idaho Elk & Mule Deer Hunting Guides & Outfitters
Elk and mule deer combo hunts in southern Idaho with Bearpaw Outfitters, choose a guided, semi-guided, or unguided elk hunt with indoor accomodations, a horseback drop camp, a drive-in drop camp, or a DIY Elk Hunting Map for a do-it-yourself elk hunt. Elk/Deer/Bear/Wolf combo hunts are also offered in northern Idaho.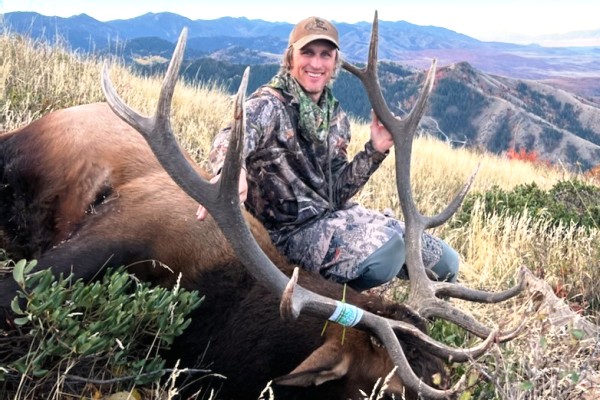 Hunt Areas
Elk & mule deer hunts are conducted in Southeast Idaho's Bear River Elk Zone & Bannock Elk Zone. This is very scenic and productive elk and mule deer country.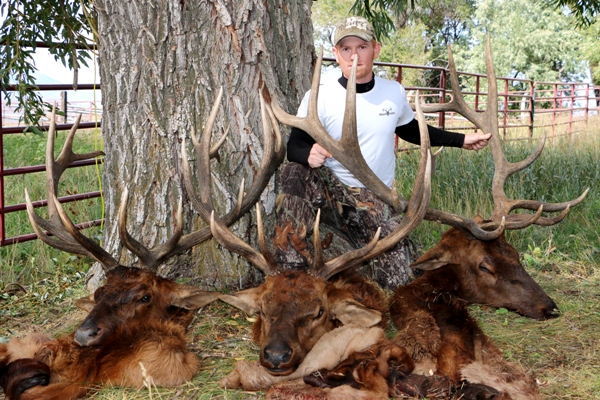 Opportunity
Shot opportunity on the guided combo elk & mule deer hunt varies but is usually 40% to 80%. Shot opportunity on the controlled hunts is usually 70% to 100%.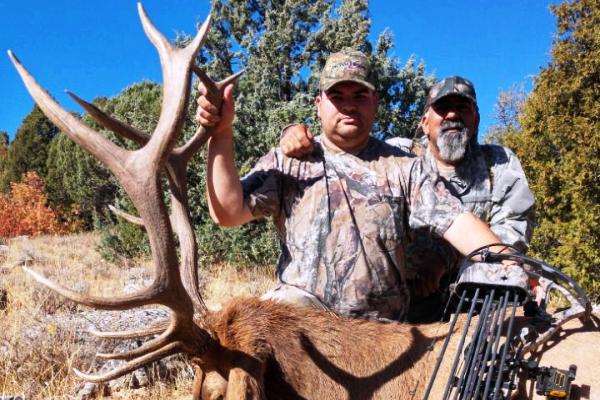 Experience
Past hunters have taken hundreds of elk and mule deer with Bearpaw Outfitters. Please see the Hunt Reviews by past hunters. BPO have an A+ rating at the BBB.
Archery Elk & Deer
6-Day Hunts Aug 30-Sep 30
Over The Counter Tags
1x1 Guided...$5950
2x1 Guided...$4450
Semi-guided $2950
Unguided.....$2250
Non-hunter....$750
Rifle Elk & Deer
4.5 Day Hunts Oct 1-24
1x1 Guided...$6950
2x1 Guided...$5450
3x1 Guided...$4950
Semi-guided $2950
Unguided.....$2250
Non-hunter....$750
Unguided Camps
BPO-Outfitter Provided Camp
DIY-Bring Your Own Camp
Horseback or Drive-In
BPO Horse Camp......$2950
DIY Horse Camp......$2250
BPO Drive-In Camp..$1950
DIY Drive-In Camp...$1050
Cow Elk Hunts
4-Days, Oct 26-Nov 15
Over The Counter Tag
1x1 Guided...$3250
2x1 Guided...$2450
Semi-guided $1650
Unguided......$1250
Non-hunter.....$600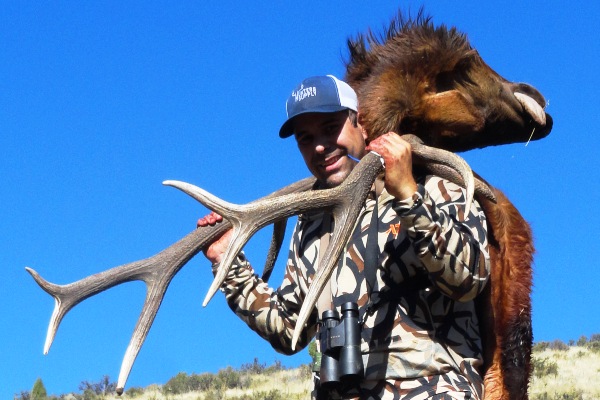 Guiding
Guided hunts are available for 1 to 3 hunters per guide, the guide field dresses, skins, and packs out game. Semi-guided hunters are advised where to hunt and a guide helps pack out game.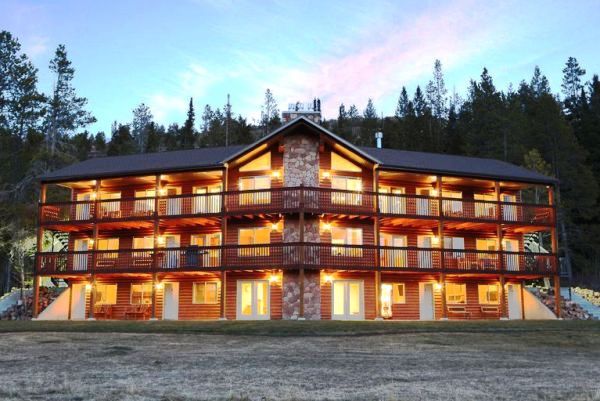 Lodging
Choose the Lodge, the Inn, the Farmhouse, or Drop Camp. Arrive 2pm-5pm, shoot weapons before sunset, hunt each day, move out of your room the last morning, hunt until noon and then depart.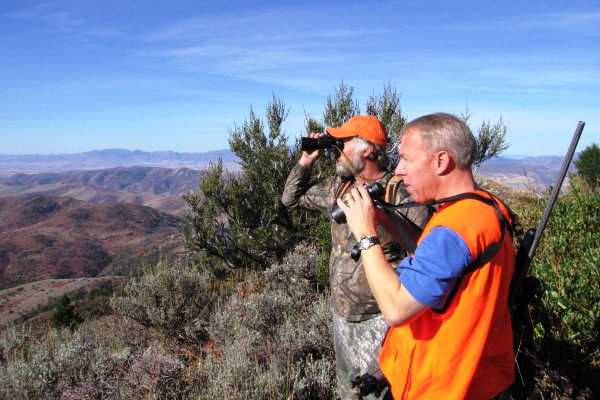 Routine
Wake up to a continental breakfast, leave early to get in the hunt area before dawn, take a sack lunch or return mid day for lunch, and dinner will be ready when you return in the evening.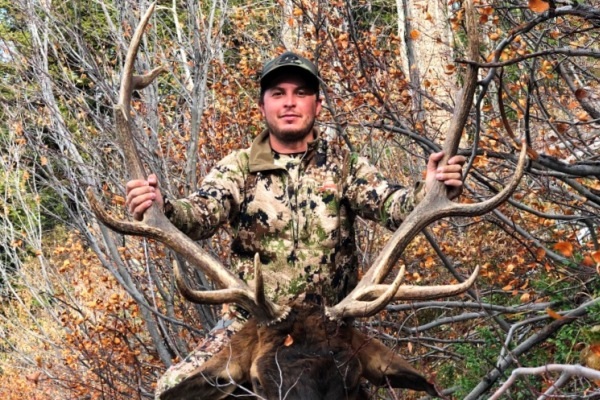 Licensing
Your license and tags are purchased over-the-counter, an adult non-resident license, elk tag, and deer tag is $1208.50, non-resident youth $582.25, & non-resident disabled veterans $109.25.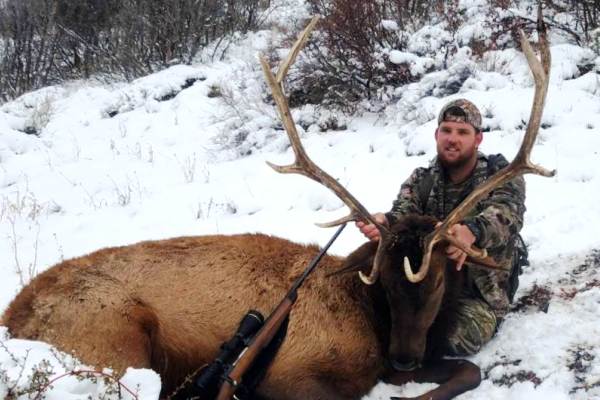 Firearms
Rifles .257 or larger are preferred. Rifles cannot weigh over 16 pounds or have electronics attached, except scopes with battery powered or tritium reticles are allowed, orange isn't required.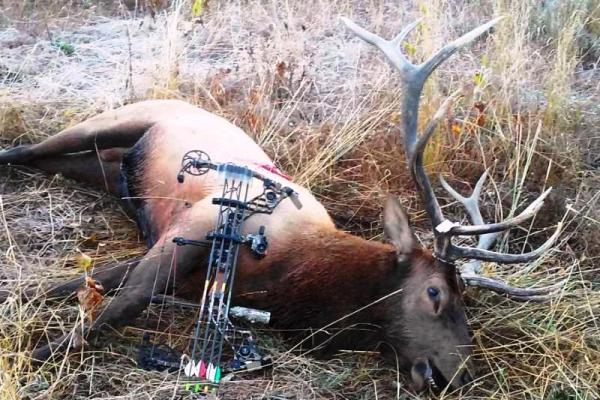 Archery
Draw weight at least 40 pounds at up to 28", maximum 85% letoff, arrows minimum 24" and 300 grains, broadheads 7/8" or wider, expandables and lighted nocks ok, no electronics on bows.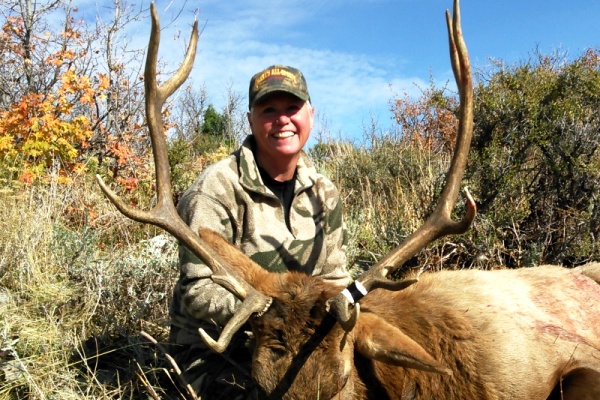 Seasons
Archery is open Aug 30-Sept 30, general rifle bull elk is open Oct 15-24, early draw rifle bull is Oct 1-14, and the cow elk season runs Oct 25-Nov 15.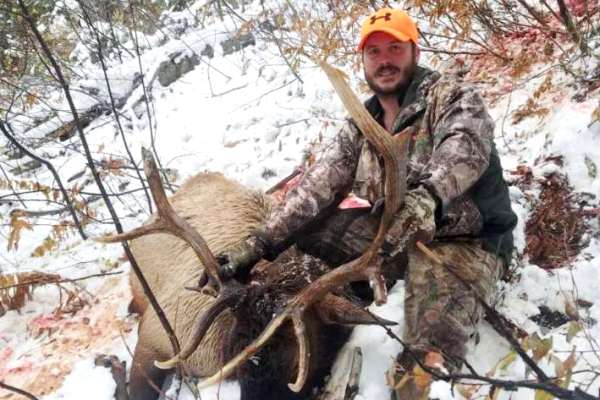 Methods
Hunt methods may include glassing openings, canyons, hillsides, and stalking if needed, watching water sources, or hunting mountain trails and ridges.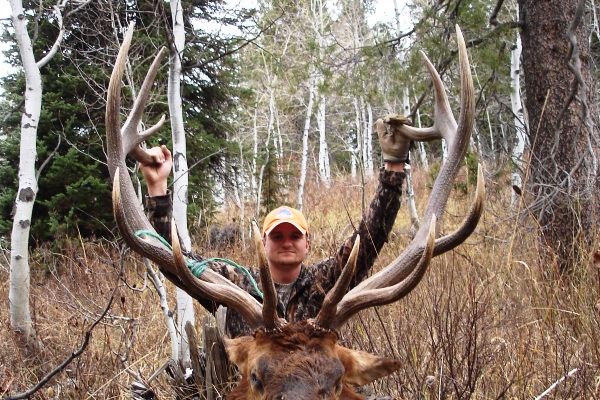 Quality
Trophy quality is good, we see bulls with antlers ranging from spikes to 7x7's, a 4x4 or 5x5 is an average bull, but bulls over 300" are seen every year.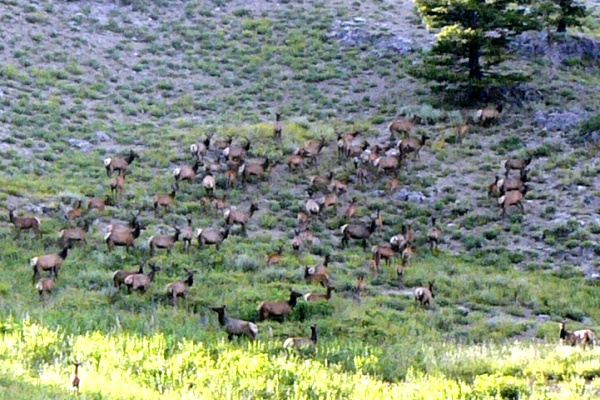 Shooting
Archers should practice sitting and standing at 10 to 60 yards. Most rifle shots are 50 to 400 yards, sight dead on at 200 yards, practice out to 400 yards or further to know your max range.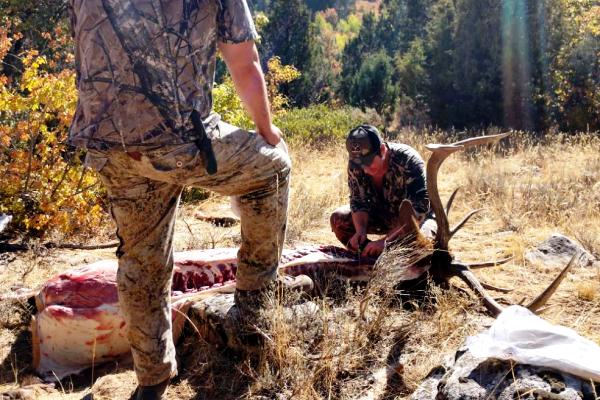 Game Care
Your guide will field dress, skin, quarter, and pack out your game. You can debone meat or pack quarters in coolers to take home. Taxidermy and buthering are both available locally if desired.
Directions
Pocatello is the largest city in the area. The lodge and camps are about 3 hours drive from Salt Lake Airport. Driving directions and paperwork will be sent after your deposit is recieved.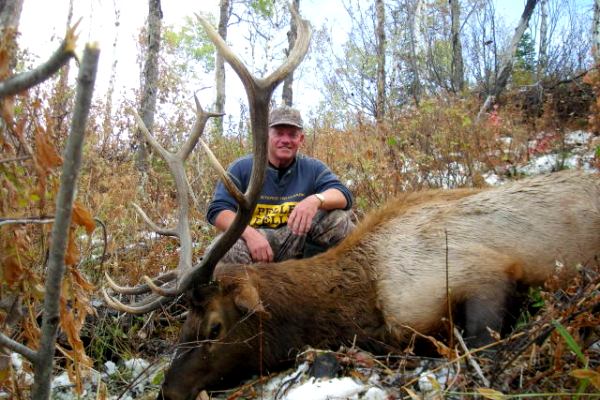 Weather
Early September can be very warm in the day with cool to frosty nights possible. October can be moderate to cold with snowy conditions very possible. Check the Weather forecast or call before leaving for your hunt.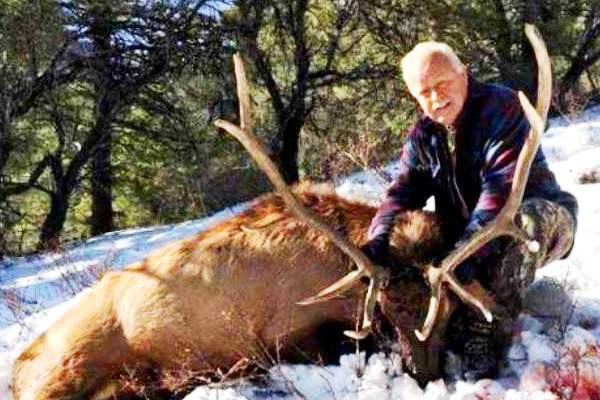 Fitness
Most of the hunt area is mountainous with some easier country, overall success runs higher for hunters in good physical condition, but your guide will modify your hunt as needed so you have the best chance of success.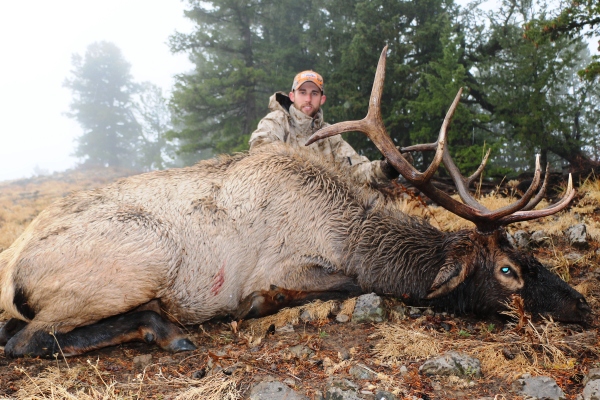 Exclusions
Items Not Included: Hunters must provide their own personal gear, license fees, gratuities for guides, travel costs, meat processing, taxidermy, shipping fees, and any items not listed as being included in your hunt.
Meet The Team
The Bearpaw Team will insure you have a fun and exciting hunt!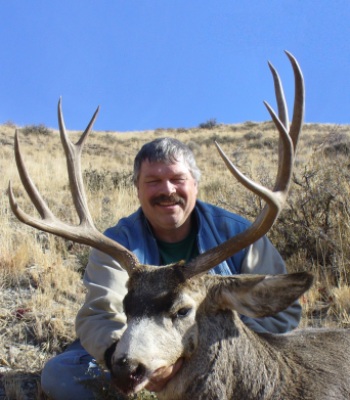 Dale
Denney
Outfitter & Guide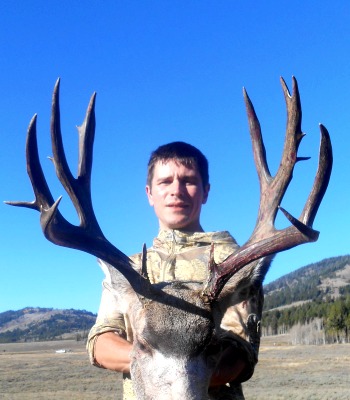 Nick
Simpkins
Idaho Mule Deer Guide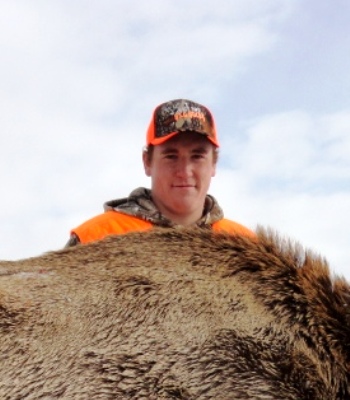 Daniel
Evans
Idaho Mule Deer Guide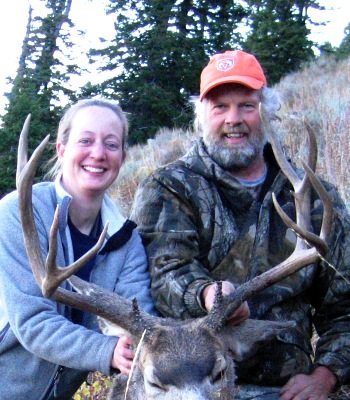 Ray
Doppenberg
Idaho Mule Deer Guide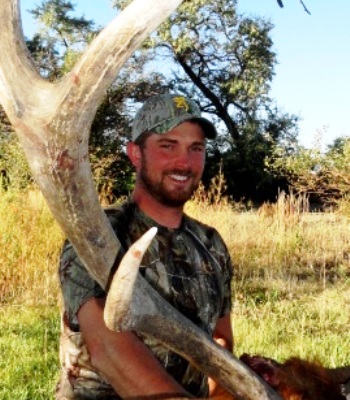 Russell
Mason
Idaho Mule Deer Guide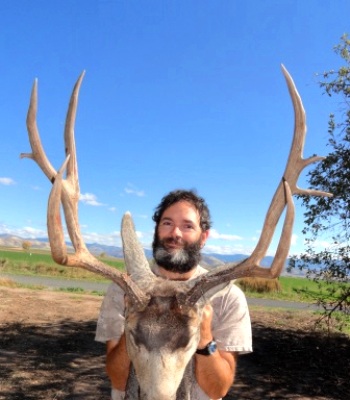 Dale (Dill)
Doty
Idaho Mule Deer Guide
Contact
Please call Dale or Tara anytime, or send email with any questions you have. Sign up for the Wild Update Newsletter to receive updated info and licensing reminders. "We look forward to meeting and hunting with you!"
Office (509) 684-6294
Dale Cell (208) 852-6494
Bearpaw Outfitters, Dale & Tara Denney, 345 Hwy 20E #A, Colville WA 99114