Guide School Info

Guide School Info | Guide School Activities

|

Guide School Schedule The Bearpaw Hunting Guide School

teaches and prepares students

to enter the outfitting industry in a "Hunting Guide Position"

by using

"Hands-On" training methods in the field while scouting and hunting. Classes are conducted during hunting seasons so that students can participate in "real-life" hunting scenarios.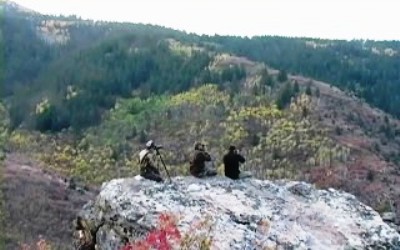 This School Is Differen

t

By limiting classes to a small number of students and by conducting training exercises on actual hunting trips, the Bearpaw Hunting Guide School provides some of the most "Real-Life Guide Training" available in the industry. Students are taught the skills needed to be competent hunting guides and apply these skills by being involved in "real-life" hunting trips during the class.

Bearpaw Outfitters hunting guides are experienced at hunting numerous species of game in numerous western states. The training you receive as a result of this wide range of experience will give you a "leg up on the competition" for that guiding job you have dreamed about.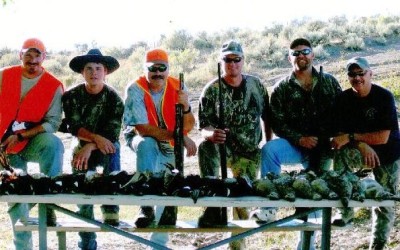 "Hands-On" Experience

Students learn about guiding hunts, hunting game, arranging and taking good photos, and proper game care by being involved in actual hunts. The Bearpaw Hunting Guide School specifically concentrates on actual guiding and hunting techniques. Students will discuss horse care, safety, and packing, but the training will not be focused around horses and packing like most other guide schools.

During the Bearpaw Hunting Guide School students will accompany experienced guides on "real-life" hunts. Students can learn far more about actual hunting and guiding techniques by participating in "real-life" hunts. There is no better training than the experience gained in real-life "on the job" type of training.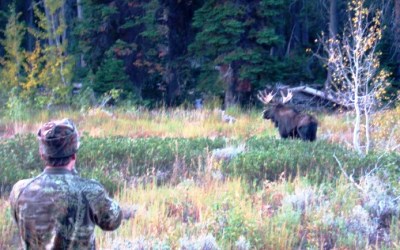 In addition to learning the necessary skills to be a successful hunting guide, Bearpaw Outfitter's 30 Day Hunting Guide School allows students the option to hunt and take game for themselves. Arrange a

class so that you can hunt: Antelope, Bear, Deer, Elk, Turkey, Cougar, Predators, or Varmints.

School Highlights
• Skills Needed To Begin In A Hunting Guide Position • Hunting and Guiding Laws & Rules • Safety, Map Reading, and Outdoor Survival • Do's and Don'ts in the Industry • Avoiding Pitfalls That Can End Guiding Careers • Introduction to Horses and Packing • Hands On Training In The Field • Shooting Basics and Understanding Ballistics • Game Identification, Habits, Judging Trophy Quality • Driving in Rugged Country • Various Hunting Techniques • S

potting and Stalking Game

•

How To Use Game Calls

•

Game Trails, Waterholes, Feeding Areas, Blinds,

Stands

•

How To Track and Recover Wounded Game

• Learn Hunting Camp Management •

Personal Conduct With Clients

• Hunting and Guiding Scenarios
Guide School Info | Guide School Activities | Guide School Schedule