Guide School

Schedule

Guide School Info | Guide School Activities

|

Guide School Schedule The Bearpaw Hunting Guide School

teaches and prepares students

to enter the outfitting industry in "Hunting Guide Positions"

by using

"Hands-On" Training Methods. Classes are conducted during hunting seasons so students participate in "real-life" hunting scenarios, both as the guide and as the hunter for their training.

15 Day Guide School...$3950 August 27 to Sept 10....Bear or Archery Deer Sept, October, November.............Elk or Deer February..............Hounds for Cougar/Bobcat April-May......................Turkey/Coyote/Bear 12 Day Guide School...$2950 June, July, Aug............Varmints & Predators Additional 15-Days Experience...$950 Hunt A Second Animal............$1950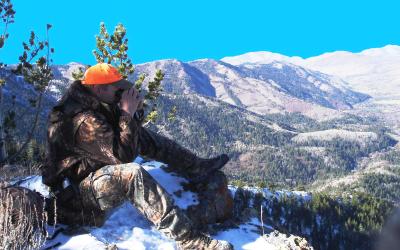 At the Bearpaw Hunting Guide School students learn far more about actual hunting and guiding techniques by participating in "real-life" hunts as both the guide and as the client. There is no better training than actual experience gained with "on the job" type of training. Students learn far more about guiding hunters, operating camps, hunting game, taking trophy photos, caring for game, and recovering game by being involved in actual hunts than by attending a summer school that is more focused on horseback riding and packing.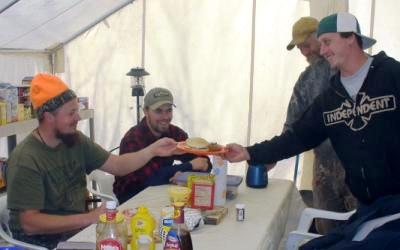 Additional Benefits

In addition to learning the necessary skills, Bearpaw Hunting Guide School allows students the chance to hunt and the possibility of taking game themselves. S

ign up for the class you prefer for your training. Class choices may include Bear Hunting, Elk Hunting, Deer Hunting, Archery Elk & Deer Hunting, Turkey Hunting, Upland Bird Hunting, Predator and Varmint Hunting, or Hound Hunting for Cougar and Bobcat.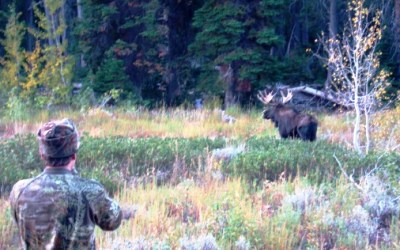 Instructor Qualifications Bearpaw Hunting Guide School instructors are experienced at guiding in several western states. As a result of their wide range of experience in all types of terrain for many species of game, Bearpaw Hunting Guide School instructors give you a "leg up on the competition" for that guiding job you have always dreamed of. Sign up now to learn the skills you need to be a "Successful Hunting Guide".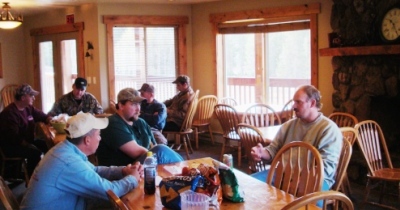 Guide School Info |
Guide School Activities
|
Guide School Schedule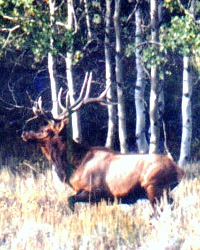 Calling And Hunting Elk